Why Did Taylor Swift Borrow $13K In Clothes From A Sex Shop?! [PHOTOS]
Audio Visuals: Taylor Swift Is the Center of the Pop Culture Universe.
Taylor Swift recently borrowed over $13,000 in latex tops, spiky bras and leather skirts from a Los Angeles sex shop, but it wasn't for her personal style.
The Los Angeles speciality erotic boutique that lent Taylor Swift her sexy latex music-video outfits may be able to capitalize on the recent star power. Letterman's final episode aired Wednesday night and featured final guest appearances from Chris Rock, Jerry Seinfeld, Julia Louis Dreyfus, Tina Fey, Alec Baldwin, Bill Murray and many others. Shawn Gentry, director of operations for The Stockroom, tells Page Six the shop will make a "full run" of the outfits worn by Swift and her gal pal Selena Gomez in the newly released "Bad Blood" video. The Foo Fighters also performed their song "Everlong," making them the last band to play the show and closing out an emotional night for everyone, including other late night hosts.
Selena Gomez, Cara Delevingne, Mariska Hargitay, Ellen Pompeo, Jessica Alba, Martha Hunt, Karlie Kloss, Ellie Goulding, Lena Dunham, Gigi Hadid, Cindy Crawford and Lily Aldrige tote around bazookas and swing nunchucks in the video, which features only women with the exception of rapper Kendrick Lamar, who appears on the track. Its online description bills it as the "perfect symbiosis of fetishwear and classic lingerie." Gomez's sexy black latex blouse, whose online description promises to help "your inner vintage film diva" emerge, was also off the rack and is usually custom-made, too. The fetish boutique has noticed a slight increase in online traffic and an uptick in customer service calls since the video's release three days ago. The production and appearances must have paid off, seeing as how the video broke the record for most views in 24 hours on the music video site Vevo; a record previously held by Nicki Minaj's "Anaconda." It would also seem Swift overshadowed Minaj twice this week with not only breaking the latter's record but also stealing some shine from the release of Minaj and Beyonce's video for "Feeling Myself." Presidential contender Hillary Clinton has been getting a lot of love from the celebrities, and this week, rapper Snoop Dogg jumped in to share his thoughts of the former secretary of state. "I would love to see a woman in office because I feel like we're at that stage in life to where we need a perspective other than the male's train of thought. Swift held a gala for her video unveiling called The Billboard Music Awards, and Beyoncé showed us that true power in her universe means putting out a video that will light up the Internet even if almost no one has access to said video.
Clinton." Former "Cosby Show" star Raven-Symone is in hot water once again following statements about replacing Andrew Jackson on the $20 bill with Harriet Tubman on talk show "The View." "I don't like the idea," Symone said. "I think we need to move a little more forward… I understand history, I get it — trust me I was taught, I'm in that culture — but there was also Wilma Mankiller, Rosa Parks, Eleanor Roosevelt and Harriet Tubman. The medium is the message, and the message is: "We can do whatever we want." It's become increasingly clear that there are three types of people in the music industry: Taylor Swift, Beyoncé, and everyone else. I would have personally chosen Rosa Parks." Former SNL cast member Maya Rudolph gave the commencement speech for Tulane University's graduation event at the Superdome in New Orleans last weekend. Swift aka Samurai Swift aka Catastrophe, debuted her "Bad Blood" music video, which she had teased via her Twitter and Instagram for a week leading up to the telecast with Sin City-style promo stills of the entire cast.
Swift put Kendrick Lamar on her track, stuck a cigar in Lena Dunham's hand, and recruited the two actresses who play the namesakes of her cats on TV for walk-on roles. This video was stacked with A-listers, and each one probably spent more time in hair and makeup than they did in front of a camera, because when it comes to Taylor the only answer is "Yes, please!" "Bad Blood" was a power move. And so, we got "Bad Blood," otherwise known as what we wish Sucker Punch would have been. (Side note: These are the types of projects Zack Snyder should be allowed to handle.) The video was directed by Joseph Kahn—the guy who recently made that fantastic, gritty, re-imagined Power Rangers short film—and is a valentine to action/sci-fi junkies.
Swift and Selena Gomez open the video basically fighting the Crazy 88s from Kill Bill before Swift's character is killed then reassembled as a Matrix-style super assassin by a trio of Hailee Steinfelds playing the Sirens from Tron: Legacy. Hayley Williams from Paramore is named "The Crimson Curse" but that bandage outfit and screaming hair equals Leeloo from Fifth Element every day of the week. Gigi Hadid and Cara Delevingne wield gadgets straight from the mind of Q while Swift and Karlie Kloss box it out in Divergent- and/or Hunger Games-style training pits.
One is your fantasy BFF who promotes sleepover-style camaraderie that lets fans feel an accessible connection with their star, and the other is a lioness who will not invite you to her house under any circumstances, but will instill in you the deep belief that you can build your own damn house, no matter what anyone says. And that is the difference between "Bad Blood" and "Feeling Myself." Neither exceeded the other in its perfect execution, but rather, each demonstrated how artists weaving different paths through the same mediums results in the same effect: viral meltdown. Since the ultra-stylized visual concept album that was Beyoncé and the subsequent On the Run tour with her ride or die, Jay Z, Queen Bey has taken a 180-degree turn for hyper-casual chic. Beyoncé was produced then released behind an Iron Curtain of secrecy, and now she's basically day-drinking a little before pressing Record on her iPhone.
The "7/11″ video, her day-to-day posts on Instagram and now "Feeling Myself"—each one is an advertisement for her big-sweatshirt-and-sandals DGAF lifestyle. Why put in effort when you're a baseline 10 with a once-in-several-generations musical talent? "Feeling Myself" is a party of two attended by the coolest people you know: Nicki Minaj and Beyoncé. Since Tidal showed up to kind of ruin our lives by withholding content from marquee artists, we've had to sit on our hands and wait for Internet vigilantes to post illegal embeds of music videos from our top divas.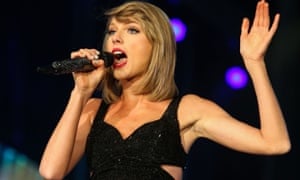 Share this article: