Why Chris Martin moved to Los Angeles to make Coldplay's 'big and colorful …
Listen to Coldplay's new track Everglow featuring none other than Gwyneth Paltrow.
Chris Martin has lived in Los Angeles long enough to speak enthusiastically about his spiritual teachers and about the benefits of cutting sugar and dairy from his diet.

I'm not a professional!"' A classic Coldplay piano ballad, Everglow premiered on Zane Lowe's Beats1 show on Thursday and Chris admitted that the word was given to him by a surfer. 'I was in the ocean one day with this surfer guy,' said Chris, who revealed that he reminded him of 'Sean Penn's character in Fast Times At Ridgemont High'. Dressed in a bright-blue hoodie and matching baseball cap, the British singer kept moving but came to a sudden halt when the guy touched Martin's arm and explained that he wasn't giving away his product for free. "Oh, you want a donation," Martin said, quickly grasping the situation. "All right, man!" And with that he cheerfully forked over 20 bucks and asked for two.

To me, it's about — whether it's a loved one or a situation or a friend or a relationship that's finished, or someone's passed away — I was thinking about, after you've been through the sadness of something, you also get this everglow. Yet the gesture — one of several donations over the course of a lengthy stroll that eventually required a visit to a beachside ATM — also seemed in keeping with the proudly magnanimous vibe of Coldplay's new album, "A Head Full of Dreams." Due Dec. 4, it marks a return to the kind of earnest emotional uplift that made Coldplay famous but that the band largely abandoned for its last studio album, "Ghost Stories." That record, full of hushed, small-scale tunes, documented what the 38-year-old Martin described as the "traumatic" breakup of his marriage to actress Gwyneth Paltrow, with whom he has two children. Coldplay didn't do much to promote the album, avoiding interviews and playing only a handful of concerts (including one at UCLA's relatively intimate Royce Hall). "A bit of a retreat into the turtle shell," the singer called it. Eighteen months later, though, Martin and his bandmates — guitarist Jonny Buckland, bassist Guy Berryman and drummer Will Champion — have emerged to talk up an imaginative disc that reflects the frontman's renewed optimism as well as Coldplay's determination to stay musically relevant at a moment when traditional guitar bands are more or less out of style. "Isn't it amazing, the color and craziness down here?" Martin said with a grin as he dropped a few bills into a bucket atop a street performer's grand piano. "You've always got to reward a busker.

After forming at college in London and scoring a global smash with "Yellow," the strummy power ballad from its 2000 debut, Coldplay spent the next decade racking up hits (including the Grammy-winning "Clocks" and "Viva la Vida," which topped Billboard's Hot 100) and becoming one of the world's biggest touring acts. In between, there were Martin's profile-raising collaborations with Jay Z and Kanye West, along with a duet with Rihanna on Coldplay's 2011 album, "Mylo Xyloto." Yet by 2013, the singer found himself looking for "a soft place to land" as his relationship with Paltrow came undone, he said. It's just whatever we dream it up to be." That dreamed-up sound has Stargate's fingerprints all over it, from the layered keyboards in the title track to the pulsing disco groove that drives "Adventure of a Lifetime," which Coldplay debuted on last weekend's American Music Awards. Merry Clayton, the veteran backup singer known for her apocalyptic wail in the Rolling Stones' "Gimme Shelter," is in the mix, as is poet Coleman Barks, who reads a translation of "The Guest House" by Rumi, which Martin said "completely changed my life." Paltrow appears too, in "Everglow," a delicate ballad about "the light that you left me." That track isn't the only one that invites speculation as to whom these songs are about.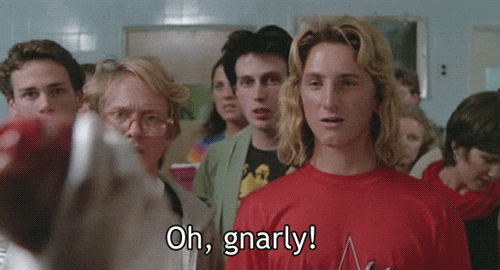 Asked if the theorizing bothered him, Martin replied, "I don't mind, because I'll never say." Then he went further, insisting that songs didn't come from him so much as they came through him. "I never sit down and say, 'I'm gonna write a song about this person and this event,'" he said as we passed the Venice skate park. "If I did do that, it would never make it, because that would be a song that you crafted rather than received." I told him that I found it hard to believe that specific names and faces didn't attach themselves to his songs, especially once they've become part of Coldplay's concerts and he's singing them every night. Martin, the very picture of cordiality until then, bristled a bit. "I don't expect people to understand where songs come from, because I don't understand either," he said. At first, he added, that made him angry, depressed and unsure of what to do with his feelings. "That's why I had to go and find some teachers" — including a favorite Sufi scholar — "and say, 'Hey, how do you navigate this kind of thing?'" He found solace in Rumi's words about accepting everything as a blessing. After mostly staying off the road behind "Ghost Stories," Coldplay will tour arenas and stadiums next year, and Martin is already looking forward to witnessing that emotional boost.

Share this article: