Watch This Little Girl Tell Her Divorced Parents How To Be Friends Again — VIDEO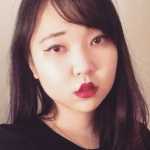 6-Year-Old Girl Asks Her Divorced Parents to "Be Friends" in Heartwarming Video, Teaches Us All a Lesson About Kindness: Watch!.
"Are you ready to be his friend?" Tiana asks her mother. "Try not to be that high up to be friends, I want everything to be low, OK? "I'm not trying to be mean, I just want everyone to be friends," Tiana said in a video that was uploaded to Facebook by her mother. "And if I can be nice, I think all of us can be nice, too.Comments that are judged to be defamatory, abusive or in bad taste are not acceptable and contributors who consistently fall below certain criteria will be permanently blacklisted.

Share this article: