Warcraft trailer: It's orcs versus humans in the first look at the fantasy epic
Orcs vs. humans: Watch Blizzard's epic first full Warcraft movie trailer.
IRVINE, Calif., Nov 06, 2015 (BUSINESS WIRE) — The Burning Legion's assault on Azeroth begins next summer [+] —but for heroes around the world, hunting preparations start now. As promised, Blizzard revealed the official trailer for the Warcraft movie today, and it's full of people growling things and then swinging swords at each other."Warcraft" is based on Blizzard's wildly popular multi-player fantasy game series, which has spawned multiple chapters since the video game debuted in 2004. Today at BlizzCon [®] 2015, Blizzard Entertainment announced that World of Warcraft [®] : Legion™, the sixth expansion to its acclaimed massively multiplayer online role-playing game, is now available for pre-purchase at www.wowlegion.com.
Helmed by Duncan Jones, the story is set in the peaceful realm of Azeroth, which stands on the brink of war as its civilization faces a fearsome race of invaders: Orc warriors fleeing their dying home to colonize another. The preview is full of sweeping landscape shots and digital effects, particularly the massive Orcs, which were created using actors and performance-capture technology. Chris Metzen, senior vice president at Blizzard, said World of Warcraft: Legion will include the Felstorm, spinning in the sky above the Broken Isles.
In addition, those who pre-purchase will get early access to the brand-new hero class coming with Legion, the Demon Hunter, prior to the expansion's release. [+] During today's BlizzCon opening ceremony, Blizzard also unveiled the intro cinematic for the expansion, setting the stage for the demonic Burning Legion's devastating return. As the Horde and the Alliance battle against hopeless odds, heroes of both factions must seek salvation among the Broken Isles—ancient center of a doomed night elf civilization. Blizzard debuted the game's opening cinematic, which shows Alliance and Horde fighting together against demons and possibly the most-heroic vision of Alliance king Varian Wrynn and undead leader Sylvanas Windrunner conceived thus far. The pic was originally set to bow this Christmas but after Disney dated "Star Wars: the Force Awakens" for Dec. 18, Universal and Legendary thought it best to move the film to next summer. The movie is a big jump up in terms of scale and budget for director Duncan Jones, who made the indie science fiction film "Moon" and the Jake Gyllenhaal time-travel movie "Source Code." "Warcraft" stars Travis Fimmel ("Vikings"), Paula Patton ("Baggage Claim"), Dominic Cooper ("Captain America: The First Avenger") and Toby Kebbell ("Fantastic Four"), among others.
Players who wish to prepare multiple characters for battle against the Burning Legion also now have the option to purchase additional level-100 character boosts directly through the game at $60 each. The company also announced a new Hearthstone "adventure," League of Explorers, which features Warcraft dwarf explorer extraordinaire Brann Bronzebreard; it will release Thursday. Further details on character boosts, including information on the gear, skills, and Garrison upgrades boosted level-100 characters will receive, can be found at www.worldofwarcraft.com.

But at least you can go and point at the pretty pictures and watch things explode and watch metal-clad warriors slam into each other and go "Ooooooh." The film is slated to release on June 10, 2016. A number of new Warcraft-related heroes in Heroes of the Storm were announced, including Cho'gall, the two-headed orc sorcerer who makes up one hero controlled by two players. Cho'gall is only available immediately to people who attended or paid for the BlizzCon stream; however, anyone who is on a team with someone who has Cho'gall can play with that person to control him, and then get him for themselves.

Factors that could cause Blizzard Entertainment's actual future results to differ materially from those expressed in the forward-looking statements set forth in this release include unanticipated product delays and other factors identified in the risk factors sections of Activision Blizzard's most recent annual report on Form 10-K and any subsequent quarterly reports on Form 10-Q.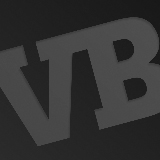 Share this article: