Video: Brandon Flowers Covers 'Bizarre Love Triangle' With New Order's …
Brandon Flowers Blooms on U.K. Albums Chart With 'The Desired Effect'.
Brandon Flowers continues to bring out all-star guests at his Desired Effect concerts as he treks through Europe: After singing alongside Pretenders' Chrissie Hynde during a London show, the Killers singer was next joined by New Order's Bernard Sumner at his Manchester gig Sunday night, performing the classic "Bizarre Love Triangle." The collaboration comes just days after it was revealed that Flowers was in the studio working with New Order on an unspecified project, NME reports. "I remember when I was a kid, I lived in this really small town in rural Utah and nothing exciting was happening. Brandon Flowers made it two No. 1s from two solo albums in the U.K. last night (May 24), as The Desired Effect (EMI) entered at the top, 5,000 combined chart sales ahead of Paul Weller's Saturns Pattern (Parlophone/Warner Music). It was when MTV used to be relevant and play great music videos," Flowers said before introducing Sumner to the crowd. "I can still see what the room looked like and what kind day it was outside, and New Order was on the screen, and I was just hooked, and it ended up having a big influence on me later." Flowers also dubbed Sumner, "the chairman of the beat." Flowers wasn't exaggerating when he said New Order had a "big influence" on him: He named his outfit "the Killers" after the fictional band seen in New Order's 2001 "Crystal" video. Flowers first joined New Order at the group's T in the Park set in 2005 to perform "Crystal," and then the Killers themselves covered the Get Ready single themselves at their own Manchester concert in February 2013 with Sumner as guest. In the singles chart, Felix Jaehn's remix of Cheerleader by OMI held on to the number one spot for a fourth week, fending off competition from Wiz Khalifa's See You Again featuring Charlie Puth, which rebounded one place to second.
He also has four chart-toppers under his belt as frontman with the Killers, who achieved the feat with 2004's Hot Fuss, Sam's Town in 2006, Day & Age in 2008 and 2012's Battle Born. "Saturns Pattern" is Weller's 16th top ten album since the former Jam and Style Council frontman started his solo career, and the tenth to make the top two. LunchMoney Lewis' Bills was in third place, while Taylor Swift was the week's highest new entry at number four with Bad Blood featuring Kendrick Lamar. Mad Max will roar back out of the apocalypse while Mad Men rides off into the sunset, rock's Antichrist Superstar and hip-hop's Yeezus will rise again. Last week's No 1, Wilder Mind by Mumford & Sons, is down two places to No 3, Taylor Swift's 1989, reaping the rewards of her a-list video for Bad Blood, is at No 4, while Sam Smith's In The Lonely Hour completes the top 5.
There were a few new entries in the top 10 – including the return of Faith No More, who scored their fourth UK top 10 album this week with Sol Invictus, in at No 6. Following months of rumors, reports and rebuttals, Samoa Joe showed up at NXT's TakeOver: Unstoppable on Wednesday night, bringing an abrupt end to Kevin Owens' second consecutive main-event mauling of Sami Zayn and signaling (perhaps once and for all) that WWE is serious about controlling indie wrestling as well. Make no mistake, signing Joe – one of the most decorated and dominant independent wrestlers of the past decade – is a major coup, and a pretty decent surprise: On Tuesday, NXT's driving force, Triple H, downplayed chatter that the Samoan Submission Machine would turn up at TakeOver. The top 20 also held new entries for Hot Chip's Why Make Sense (Domino) at No. 13, Blurryface (Fueled By Ramen/Atlantic/Warner) by Twenty One Pilots at No. 14 and Whitesnake's The Purple Album (Frontiers) at No. 18. Sure, there are still competitors and talented outliers on the fringes, and, as of yet, no official word on TNA's fate, but if it were to go under, it would surely free up other big names – ones WWE now appears willing to snap up as is.

After all, they're already selling Samoa Joe T-shirts, which suggests at least a tacit acknowledgement of his history and accomplishments, and his deal reportedly will allow him to continue booking dates elsewhere. The sight of the scurrying champion was an unfamiliar one for those who have watched him decimate the competition (and John Cena) since arriving at Full Sail, but it definitely sets the stage for these two brawlers to come to blows. And that, in a nutshell, is what TakeOver was all about: It was an exceptionally scripted event that hit all the right notes (including a few high ones), but ultimately focused on advancing storylines. Owens – which, it should be noted, began with the champ coming to the ring in a John Cena T-shirt, a truly next-level heel move – Sami certainly got off his share of offense, but was felled by a brutal Pop-Up Powerbomb on the ring apron that left him incapacitated.

There were doubts going in about how much punishment Zayn would be able to take in this match, but he worked hard and controlled much of the action – and while it would be nice to see these two guys go at each other at full strength, Zayn will presumably now get time to heal in real life. But it's Bálor who should get first crack, after defeating Breeze in a back-and-forth match that featured a pretty solid spot on the ramp, stiff Supermodel kicks and a high-impact Coup de Grace finisher (and a pair of excellent ring entrances). NXT Tag Team Champions Blake & Murphy retained their titles against the Realest Guys in the Room, thanks in no small part to the third-party shenanigans of Alexa Bliss.

Baron Corbin continued his ascent by beating Rhyno, and while their match certainly wasn't a thing of beauty, it was satisfyingly blunt and did prove that the Lone Wolf is capable of working longer (for him anyway) bouts, which is a welcome development. In a women's tag match, Bayley and Charlotte defeated Emma and Dana Brooke, when Naitch's daughter hit the Natural Selection on Evil Emma (whose new attitude seems to have resonated with the Full Sail faithful). You get the feeling neither of these respective feuds are over just yet, and the supposedly jealousy fueling Charlotte/Brooke makes for a compelling story, so once again, things move along.

Of course, all four women are also in pursuit of NXT Women's Champion Sasha Banks, who held onto her title by forcing Becky Lynch to submit to the Bank Statement. This was not only the match of the night, it was another significant step forward for the entire Women's Division, proof positive that the formula of "Workers + Time" really does equal greatness.

If the Fatal Four-Way at TakeOver: Rival was the previous high mark for women at NXT, Banks and Lynch surpassed it last night, delivering the goods with a spirited, psychological war packed with solid chain wrestling, strategic targeting of offense, teeth-clenching submissions and plenty of new looks from Lynch (and, no, I'm not talking about her orange hair or steampunk-inspired ring attire). In the lead-up to this match, Bex had made it clear she'd been waiting her whole life for this opportunity, and she pulled out all the stops, including an impressive shoulder-drop spot that showcased her strength.

The crowd ate it up, but Becky was the star: You believed she was willing to leave it all out on the mat, and as the match wore on, that her formidable armbar might get Banks to tap (for real this time). The end was a mere formality, and though Banks left with her championship, Becky departed to a standing ovation, the crowd chanting along to her theme.

A week after signing off on a new round of offshore drilling off the coast of Alaska, President Obama on Wednesday delivered his most direct and dire warning yet about the threats we face from climate change. Coast Guard Academy in New London, Connecticut, the president noted that the Cadets "are part of the first generation of officers to begin [their] service in a world where the effects of climate change are so clearly upon us." The speech is important for a few reasons: It's further evidence of the evolution of climate change from a distant threat that we need to address for the good of future generations, to an immediate threat that poses real risks to the health and security of Americans today. After the 2008 election, Obama tried to push climate legislation with arguments about green jobs and the moral imperative of taking care of the planet for future generations. But in the second term, thanks in part to impact of Hurricane Sandy and increasing extreme weather, Obama retooled his message and began talking about how climate change will affect food prices, the spread of infectious diseases and the public health implications of burning fossil fuels. When I began reporting my story on military and climate change late last year, it was clear to me that there are not a lot of climate skeptics in the military high command.

But Pentagon officials are reluctant to talk openly about this, in part because they don't like to engage in heated political issues, but mostly because they fear climate deniers in Congress will slash their budgets if they tell the truth too bluntly. Obama's latest speech also underscores the fact that he sees climate as a central part of his legacy, and one that he will push hard in what remains of his presidency. He has already signaled this by effectively killing the Keystone XL pipeline, as well as pushing the EPA to implement new rules limiting carbon pollution, which has predictably outraged coal-state Republicans like Sen.

After months of escalating protests and grassroots organizing in response to the police killings of Michael Brown and Eric Garner, police reformers have issued many demands. The moderates in this debate typically qualify their rhetoric with "We all know we need police, but…" It's a familiar refrain to those of us who've spent years in the streets and the barrios organizing around police violence, only to be confronted by officers who snarl, "But who'll help you if you get robbed?" We can put a man on the moon, but we're still lacking creativity down here on Earth. While law enforcers have existed in one form or another for centuries, the modern police have their roots in the relatively recent rise of modern property relations 200 years ago, and the "disorderly conduct" of the urban poor. Like every structure we've known all our lives, it seems that the policing paradigm is inescapable and everlasting, and the only thing keeping us from the precipice of a dystopic Wild West scenario.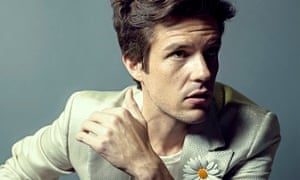 Rather than be scared of our impending Road Warrior future, check out just a few of the practicable, real-world alternatives to the modern system known as policing: Unarmed but trained people, often formerly violent offenders themselves, patrolling their neighborhoods to curb violence right where it starts. Stop believing that police are heroes because they are the only ones willing to get in the way of knives or guns – so are the members of groups like Cure Violence, who were the subject of the 2012 documentary The Interrupters.

There are also feminist models that specifically organize patrols of local women, who reduce everything from cat-calling and partner violence to gang murders in places like Brooklyn. Violent offenses count for a fraction of the 11 to 14 million arrests every year, and yet there is no real conversation about what constitutes a crime and what permits society to put a person in chains and a cage. Decriminalization doesn't work on its own: The cannabis trade that used to employ poor Blacks, Latinos, indigenous and poor whites in its distribution is now starting to be monopolized by already-rich landowners.
To quote investigative journalist Christian Parenti's remarks on criminal justice reform in his book Lockdown America, what we really need most of all is "less." Also known as reparative or transformative justice, these models represent an alternative to courts and jails. From hippie communes to the IRA and anti-Apartheid South African guerrillas to even some U.S. cities like Philadelphia's experiment with community courts, spaces are created where accountability is understood as a community issue and the entire community, along with the so-called perpetrator and the victim of a given offense, try to restore and even transform everyone in the process. Communities that have tools to engage with each other about problems and disputes don't have to consider what to do after anti-social behaviors are exhibited in the first place. Obviously these could become police themselves and then be subject to the same abuses, but as a temporary solution they have been making a real impact. In New York, Rikers Island jails as many people with mental illnesses "as all 24 psychiatric hospitals in New York State combined," which is reportedly 40% of the people jailed at Rikers.
We have created a tremendous amount of mental illness, and in the real debt and austerity dystopia we're living in, we have refused to treat each other for our physical and mental wounds. Mental health has often been a trapdoor for other forms of institutionalized social control as bad as any prison, but shifting toward preventative, supportive and independent living care can help keep those most impacted from ending up in handcuffs or dead on the street. This past February in Los Angeles, Mike Farris found himself in an unfamiliar place: standing entirely clearheaded onstage at the Grammy Awards, accepting a trophy for Best Roots Gospel Album for Shine for All the People.
I wasn't expecting it at all." Seated outside of a Nashville Music Row café, he's dressed in a black cowboy hat and sunglasses, talking softly about the higher power he credits for that natural high. "It was a moment of God. . . where he takes you to the mountaintop and lets you see this moment of triumph. That's what we're here to do." Since launching a gospel music career in 2002, Farris — who made a name for himself as the leader of blues-wailers the Screamin' Cheetah Wheelies in the Nineties — has been entirely committed to elevating his brothers and sisters through powerhouse live performances, gaining famous fans like Marty Stuart and Buddy Miller along the way. This weekend, Farris and his Roseland Rhythm Revue band will launch a nationwide tour with a sold-out show in Nashville. "Country and gospel music is in dire need of some pure heartfelt soul right now," says Stuart, who uses the phrase "solid musical citizen" to describe Farris. "He's like a secret weapon — he's loaded with soul. Dejected, he turned to what he says was his "only hope" — the off chance that there really was a God. "I started praying and pretending maybe this God is real. I had a mantra: 'Show me where I'm supposed to be.' And I ended up here in Nashville, living with my dad." His father had a guitar and Farris cleaned up enough to learn to play.
One morning he awoke with a complete song written in his head — future Wheelies track "Gypsy Lullaby" — and was convinced God had placed music in his path. Songs like "Shakin' the Blues" and "Ride the Tide" made impressions on the rock charts, and the Wheelies released three albums with Farris before breaking up. "I stuck it out with those guys longer than I probably should have," he says now. "After the first record, I was pretty bored. When we were on the tour bus, that's all I'd listen to." But after the Wheelies disbanded, Farris gave up performing altogether and attempted to get sober.
He went on to record 2007's Salvation in Lights, which caught Sony's ear and garnered Farris another record deal and the Americana Music Award for New/Emerging Artist. "Everything just blew up," he says. "I just felt like, I'm good, I'm working, I'm focused. Then I'm going in for help.' It was the toughest thing I've ever done, man." Four years later, after a stint in rehab, he is completely sober and finds himself at the most productive point of his career. I just fall apart every time," Farris says of the spiritual. "She's like, 'I don't know what it is, but if it's doing that to you, you'd better [record it]." "Real deal, rotgut gospel" is how Gauthier describes Farris's version of her song. "[It's] the kind of gospel singing that can make even non-believers fall to their knees and praise the light of love shining down on them," she says. "Mike's raise-the-rafters vocal talent combined with his passion and intensity make his voice the dream voice for this song. That's why we do what we do." Christianity's demographic death grip on the United States continues to loosen its hold, new polling data from the Pew Research Center shows.
The percentage of Americans who self-identify as Christian dropped from over 78 percent of the population in 2007 to 70 percent in 2014 – a decline of five million people. And this trend shows no sign of slowing down: Millennials represent the most non-affiliated demographic of all, with more than one in three young adults saying they don't have a faith. This shift is inciting panic among conservatives, particularly those who like to argue that ours is a "Christian nation." After the release of the latest data, right-wing pundits immediately started casting around for anyone – anyone but themselves, of course – to blame. At an event in New Hampshire last week, Rick Santorum praised himself for being the only anti-choice Republican who really, truly, for real wants to strip women of their rights – even though the politicians he was accusing of indifference have passed more than 200 laws restricting abortion over the past four years.
He then argued that those other Republicans' relative lack of fanaticism is what's leading to dwindling numbers in the pews. "A quarter of Americans are now non-religious," he said, referencing the Pew numbers. "The bottom line is, if you want to change the country, you've got to find someone who is bold enough to lay out a vision." And ladies, has Rick Santorum ever got a vision for you! He blamed liberals for the "constant demonization of faithful Americans" and argued that media portrayals of him and his fellow homophobic misogynists are "built on a foundation of lies." Contrary to what those lefties want you to believe, he says, "churchgoing Americans are among our most generous, most loving and most selfless citizens." As blogger Roy Edroso pointed out, this is an amusing angle for French to argue, because, regardless of what other churchgoing Americans are up to, French is most definitely not a "loving" and "generous" citizen. He's constantly raging about same-sex marriage, abortion, contraception, no-fault divorce and the "sexual revolution." Liberals don't need to paint Christians as a bunch of haters.
As the Christian polling group Barna recently noted, the public increasingly associates Christianity with "preventing gay marriage and a woman's freedom to control her body" and "mixing religious beliefs with political policy and action." And no wonder Americans draw that conclusion, given that we're subjected daily to a barrage of Christian right pundits and politicians spouting off about gay people, women and their "slut pills" and "legitimate rape." If Americans conflate religion with hate, the Christian right only has themselves to blame.
Share this article: