Tracy Morgan's Emmy Speech Irks Walmart Truck Driver's Lawyer
Emotional Tracy Morgan Makes Surprise Appearance At The Emmys.
LOS ANGELES, CA – SEPTEMBER 20: Actor/comedian Tracy Morgan (L) and Megan Wollover pose in the press room at the 67th Annual Primetime Emmy Awards at Microsoft Theater on September 20, 2015 in Los Angeles, California. (Photo by Mark Davis/Getty Images) LOS ANGELES (AP) — Tracy Morgan made a triumphant return to the Emmy Awards on Sunday, telling TV's biggest stars and power players that he had missed them after spending months recovering from a traumatic brain injury. Morgan's presentation of the night's final award was one of the ceremony's biggest moments and the culmination of months of rehabilitation and work by the comedian. Following his surprise appearance, Morgan opened up to Us Weekly and other reporters about his road to recovery following his traumatic car crash last fall.

When I finally regained consciousness, I was just ecstatic to learn I wasn't the one who messed up." Morgan made his first public appearance in June on the "Today" show since a traumatic 2014 car crash left him critically injured. "The case is settled, but the pain is always going to be there," he said at the time.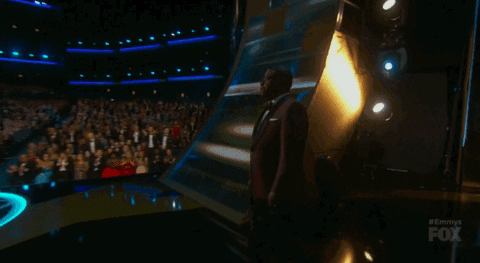 Share this article: