This is the first look at Danny Boyle's Steve Jobs biopic
FIRST LOOK: Michael Fassbender appears as Apple founder Steve Jobs as new trailer for hotly-anticipated biopic is released.
It's had something of a tortuous development process, having originally been meant for the directing hands of David Fincher and Sony, but the aptly-named "Steve Jobs" biopic now has its first trailer.The first images of Michael Fassbender in the role of Steve Jobs have emerged as the trailer for the a hotly anticipated film about his life is released.
Adapted by Aaron Sorkin (of West Wing and The Social Network fame) from Walter Isaacson's best-selling official biography of the late Apple founder, Danny Boyle is now in the director's chair and there's plenty going for this movie. In the dramatic official trailer, he appears before a cheering auditorium in a black polo-neck sweater and jeans sporting the same thin-rimmed glasses as did his real-life character. First of all, it's based on the authorized biography penned by Walter Isaacson, a tome which in recent months we have come to learn that Apple executives who were close to Jobs pretty much despise.
In a scene reminiscent of the many conferences at which Jobs spoke, Fassbender smiles and waves to the crowd as the voices of his co-stars Kate Winslet and Seth Rogen reveal vital parts of the film. Now, throw in the fact that after actor Christian Bale dropped out of the movie, he was replaced by Michael Fassbender, who we see in the trailer wearing the obligatory black turtleneck and circular glasses, but otherwise looking nothing like Jobs. Michael Fassbender plays Steve Jobs with Seth Rogan as Steve Wozniak, Jeff Daniels as ex-CEO John Sculley, and Kate Winslet as Joanna Hoffman, a member of the Mac and NeXT teams. But we won't spoil the movie… As a teaser it does a pretty good job of revealing very little about the plot, though we do know that the movie is set around three key Apple live events – ending with the 1998 launch of the iMac – with flashbacks to other key points in Jobs' tempestuous first spell as Apple chief, his departure in 1985 and then triumphant return in the 1990s. The Newsroom star Jeff Daniels is playing former Apple CEO John Sculley while Boardwalk Empire star Michael Stuhlbarg is starring as one of the Mac's original developers, Andy Hertzfeld.

But the trailer itself sounds grim, with Fassbender-as-Jobs making grandiose statements about changing the world and even raising his voice. "You can't write code. Steve Jobs hits cinemas on October 9 – right in the middle of Apple's annual iPhone and iPad live events that take place in September and October respectively. Meanwhile Inherent Vice star Katherine Waterston portrays Jobs' ex-girlfriend and the mother of his child, Chrisann Brennan, while Perla Haney-Jardine is playing their daughter, Lisa Brennan-Jobs. The biopic, an adaptation of Walter Isaacson's biography, was originally expected to be a Sony production helmed by David Fincher, with Leonardo DiCaprio in the lead role.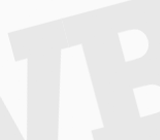 Share this article: