The 'Warcraft' Movie Trailer Looks Pretty Bad
Aussie Travis Fimmel goes to war in the first trailer for movie Warcraft: The Beginning.
TRAVIS Fimmel is about to unleash the biggest project of his career: Warcraft: The Beginning, a $100 million-plus fantasy epic based on the mega multiplayer online gaming universe that at last count had seven million active players worldwide. But once her shift ends, the 25-year-old plops in front of a computer and becomes a ferocious Troll that transforms into a Feral Druid to attack enemies in "World of Warcraft" with a couple of keyboard clicks. Any outward display of excitement the Australian may have displayed then is being well and truly compensated for now by gamers as they devour any morsel of information about the new movie that hits the web. On Friday, she joined other cosplayers, fans and gamers for Irvine-based Blizzard Entertainment's ninth BlizzCon at the Anaheim Convention Center, which continues today. Director Duncan Jones and the actors discussed the film at a press conference after the opening ceremonies. "It's huge for us to show it to the fans and to the people who have been waiting to see it," Jones said, adding that he was grateful it was available to fans everywhere, not just at the show. "I'm glad that everyone's getting the chance to see stuff." His vision for the film helped to win over Blizzard Entertainment, maker of the Warcraft games, because it didn't vilify either of the games' factions: the human-led Alliance or the orc-dominated Horde. "I think Blizzard has been ready and willing to make a move in the Warcraft universe for a while now," Jones said. "The project they were looking at before, felt a little like humans are good, everything else is bad.

Chris Metzen, senior vice president at Blizzard, said World of Warcraft: Legion will include the Felstorm, spinning in the sky above the Broken Isles. The thing I love about Warcraft is that you get to be the hero no matter what your origin happens to be. [The orc] Durotan gets just as much time as [Alliance king] Lothar." "The truth is, it's kind of risky," he said. "Why would you risk doing a film? Blizzard debuted the opening cinematic, which shows Alliance and Horde fighting together against demons and possibly the most-heroic vision of Alliance king Varian Wrynn and undead leader Sylvanas Windrunner conceived thus far. We at Blizzard still don't quite get our heads around how sacred that is to our player base." "This was something that was super important to us," Metzen said. "We sat down with Duncan and he showed us his vision, and we were like, he was pulling thoughts out of our head.

You can check the new opening cinematic for the expansion below: Preorders are available now and will include a level-100 character boost and early access to the demon hunter. The closed beta will launch later this month. "Fortunately, there is a soul-stirring within the void, a soul burning for vengeance: Illidan Stormrage is returning," he said. He appreciates the nuances." One of the fun facets of the movie should be the Easter eggs that longtime fans of the universe will see on screen, he said. Some sites have already begun dissecting the trailer frame by frame for links to the Warcraft and World of Warcraft zones. "That was the plan right from the start," Jones said. "If we could do this right, we could put our audience right into a world that seems rich and lush.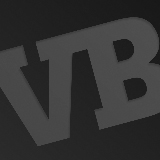 Not being a Warcraft gaming vet, he was surprised by the size of the movie's setting and props. "I didn't have a clue what I was getting myself into," he said. "I had no idea what the scale was. He no longer wants to participate, and he's isolating." Daniel Wu plays Gul'dan, the perpetually hunched orc mage who in traditional Warcraft lore entices some of the orcs to drink demon blood in an attempt to gain power and save their clan — to disastrous effect. "He's trying to ensure the survival of his race, but he's using methods others don't agree with," Wu said. "He thinks that's going to be what saves all the orcs." "Every night for five or six years, I'd be looking over her shoulder.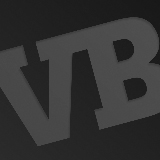 I jumped in and put the tusks on." "The depth of human emotion that we all had to portray… it is entertainment, but it really mirrors the world that we're in right now, that the idea of good vs evil doesn't really exist. And then there are people who mismanage power and become corrupt by that." "Garona is at the heart of our story, the heart of everything," he said. "Garona is the bridging element between two cultures that have never met and are meeting for the first time. Longtime Blizzard game designer Jeff Kaplan announced that the new Overwatch Origins edition will include an in-game Mini Winston pet for Warcraft palyers.

The company also announced a new Hearthstone "adventure," League of Explorers, which features Warcraft dwarf explorer extraordinaire Brann Bronzebreard; it will release Thursday. A number of new Warcraft-related heroes in Heroes of the Storm were announced, including Cho'gall, the two-headed orc sorcerer who makes up one hero controlled by two players.
Cho'gall is only available immediately to people who attended or paid for the BlizzCon stream; however, anyone who is on a team with someone who has Cho'gall can play with that person to control him, and then get him for themselves.
Share this article: