SU alumnus Taye Diggs to play Hedwig in Broadway's 'Hedwig and the Angry Inch'
Taye Diggs Is Broadway's Next 'Hedwig'.
Producers of the Tony-Winning show said on Monday that the How Stella Got Her Groove Back star will take over the title role in Broadway's Hedwig and the Angry Inch starting July 22."Taye is fantastic – he has theater cred, he has pop culture cred, he can sing, he can act, he can dance, he?s smart and he?s sexy," Binder tells the New York Times. The show opened last season with Neil Patrick Harris starting off the Hedwigs — and winning a Tony Award — and was replaced by Andrew Rannells, Michael C. Diggs will play Hedwig, the transgender East German rocker with a botched sex change, for a limited 12-week engagement beginning Wednesday, July 22 at the Belasco Theatre.

This marks Diggs's first role on Broadway since 2005, when he was in the revival of "A Soldier's Play." Before that, he was in landmark Broadway shows like "Rent," Chicago," and "Wicked." Hall and Mitchell, who made a triumphant return to the part he created earlier this year, Darren Criss of Glee is currently appearing in the role through July 19. Binder said he remains confident about the show, which now stars Darren Criss, best-known from the Fox series "Glee." "Our grosses have been building each week with Darren," he said. "And it's a really tough time of year, because people are focused on the new shows, and there are a lot right now.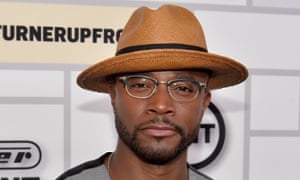 Share this article: