Sexist 'tomato' barb launches country-radio food fight
#SaladGate: Expert draws ire comparing country music's women to tomatoes.
NASHVILLE — A radio consultant cautioned country-music stations against playing back-to-back songs by women, and the backlash began as word began spreading on Music Row here. Radio consultant Keith Hill brands himself as "the world's leading authority on music scheduling" and he has advice for country radio stations everywhere: Don't play too many songs by female artists.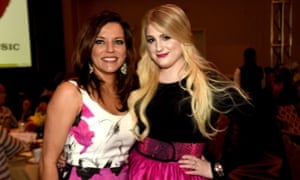 From Guy Clark's 1983 classic single "Homegrown Tomatoes" to Ricky Van Shelton's final album, 2000's Fried Green Tomatoes, country music has a rich, robust legacy of tomato-based metaphors. The country superstar went on a rant after a man named Keith Hill, who just so happens to oversee 300 country music stations, said that female singers should be dropped from the airwaves to boost ratings. "Wow…..just wow. Taylor Swift was officially off of broadcasters' playlists, and country radio was committed to establishing a new crop of superstar females in her absence.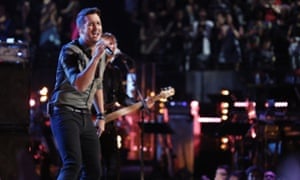 At the moment, female singers have an extraordinarily tough time breaking through in Nashville, as radio and sales are regularly dominated by male artists, save for rare exceptions like Carrie Underwood and Miranda Lambert. And Mickey Guyton was being touted by every country journalist (this one included) as a ceiling-shattering star after she achieved the biggest radio debut in history with Better Than You Left Me.

Hill recently made headlines (and earned Internet ire) for suggesting that the best way to increase country radio station ratings was to decrease the percentage of music on that station by female artists to no more than 15 percent. The reason is mainstream country radio generates more quarter hours from female listeners at the rate of 70 to 75 percent, and women like male artists. To him, it's a data-based fact: The optimal amount of female singers on a country station for "robust" ratings is 15 percent, he's found in his research. "If you want to make ratings in country radio, take females out," he told industry publication Country Aircheck. The reasoning, Hill says: Women spend more time listening to country radio, and statistics show they enjoy hearing male artists more than women. "Trust me, I play great female records and we've got some right now; they're just not the lettuce in our salad.

The tomatoes of our salad are the females." Naturally, Hill's comments set off a firestorm in Nashville, with reactions of disgust from singers including Lambert, Martina McBride, Jennifer Nettles and Terri Clark; publications called it #SaladGate; there was outrage on social media. In the aftermath, Hill doubled down on his remarks, though he also said he was "misunderstood." It's not his job to care if there are an equal amount of male and female artists played, he argues. Hill's comparison was met with an immediate backlash from country fans, who debated and derided the controversial comments on Twitter using the obvious #Saladgate hashtag.

I see an opportunity here. (A) big ole vagina shaped opportunity." "I was taken aback by the comments in the article," McBride says. "I felt them to be sexist and condescending toward female artists. In a follow-up interview with Nashville's daily The Tennesseean, Hill explained he's a "marketer, not a social engineer," and that the social media backlash, which allegedly included death threats, was "driven by emotion, not logic." In other words, it's all just a classic "romaine is from Mars, tomatoes are from Venus" miscommunication.

She quoted Hill before giving her two cents on Thursday. "I am gonna do everything in my power to support and promote female singer/songwriters in country music," Shelton's wife, 31, tweeted. "Always." He also called himself a "victim" of the irrational, emotional response to his comments, and offered more evidence that he doesn't really see the big deal: "Apparently I am a black-and-white '60s politically incorrect guy by using the tomatoes analogy for females. I share this information, and just because it doesn't fall into the natural break of the gender that populates our country or the globe, seems like that's an issue. Hill's comments are indicative of a systemic issue within country music, which is that too many key leaders and influencers don't believe that women have a major role in the genre.
I am not sure if it would have been better to use carrots or onions." Based on the Tennesseean interview, Hill is neither ready to make nice, nor back down. I always hear that country is full of many different, talented artists with distinctive musical vocabularies and that my blanket disapproval is what has left me deaf to their diversity of subject matters and influences. Radio programmers often say that their listeners respond negatively to female voices according to research – not all that surprising given that radio stations rarely play them. But "tossing the salad" in music is necessary because a station doesn't want to bunch up ballads, Americana or even male artists on its playlist. "Remember, since the 1960s, program directors have been telling people not to play two women back to back," Helton said. "It has nothing to do with sexism. With neither side budging, it seems everyone will have to accept that Hill says "tomato," they say "human being deserving of equal opportunities to promote their art." Probably best to call the whole thing off.
For years they've heard so much male country (and I'm not even talking about bro country, though that's a legitimate issue in its own right), in country radio's effort to attract disenfranchised rock radio listeners, that they've become accustomed to not hearing women at all . The 1990s, when women such as Shania Twain, Faith Hill, Trisha Yearwood, Patty Loveless and others dominated the airwaves, was an aberration. "I feel like the more these ideas and philosophies are allowed to perpetuate, the harder it is to keep them from becoming a self-fulfilling prophecy when it comes to labels investing in female acts, writers writing great songs for females, and radio giving them a fair shot," she said. "At the end of the day, hopefully it has started a healthy conversation that can really make a difference and push aside once and for all these archaic and out-of-touch ideas about what females want to hear on their radio stations."
Look back at this Billboard chart from September 1999, when five of the top 10 singles were by solo women, plus another by all-female group the Dixie Chicks. Indeed, that's why acts like Florida Georgia Line and Luke Bryan and Blake Shelton (often categorized as "bro country") get played so frequently, with their similar-sounding music. Every song should sound like someone is rubbing lard into not just your ears but also the ears of everyone around you while a dog drives an American-made truck in circles. • Scratch that. Hill wasn't entirely wrong to compare women to tomatoes in this sense; they are, very often, the flavour of modern country music, not soggy, wilted lettuce that's merely taking up space.
But is it too much to ask that we think of our artists – and especially marginalised women – more highly than just items at salad bar to served to consumers?
Share this article: