Point Break Trailer Released: Remake of 1991 Cult-Classic Looks Just as …
'Point Break' remake gets first trailer: watch.
The first trailer for the upcoming Point Break remake highlights the new twist on the 1991 film, which stars Luke Bracey as FBI Agent Johnny Utah (played by Keanu Reeves in the original film) and Edgar Ramirez as Bodhi (Patrick Swayze in the original). "Like me, the people behind these robberies are extreme athletes," Utah says in the trailer, as he describes a group of criminals led by Bodhi. To stop them, he must become one of them. "I've never worked so hard on anything in my life as for the preparation and filming of this movie," Bracey told The Hollywood Reporter last August, in the midst of the shoot. "I am giving it everything I've got.
On first glance, the remake appears to have lost something of the original's silliness, giving the death-defying proceedings a cold blue sheen that makes the movie look like a version of Twilight on motorbikes. Australian cutie steps into Keanu's shoes as the rookie agent who cozies up to Bodhi's gang, with Édgar Ramírez taking on the equally iconic role of philosopher-criminal mastermind Bodhi. Meanwhile, what was just a bunch of surfers who carried out their heists wearing U.S. president masks has been turned into a high-tech outfit with bigger weapons and a penchant for all manner of extreme sports. While we're yet to see Johnny Utah — played by Australian Luke Bracey — fire his gun at the sky while screaming, he does get to deliver lines like "I believe that like me, these people are extreme athletes, using their skills to disrupt the international financial markets." The best quip of the trailer goes to charismatic gang leader Bodhi, though, who in response to being asked how many laws he's broken, gets to say "the only law that matters is gravity" while falling backwards off a waterfall.
Point Break is directed by Ericson Core, based off Kurt Wimmer's script, and is scheduled for a limited release on Dec. 25, 2015, before a wide release.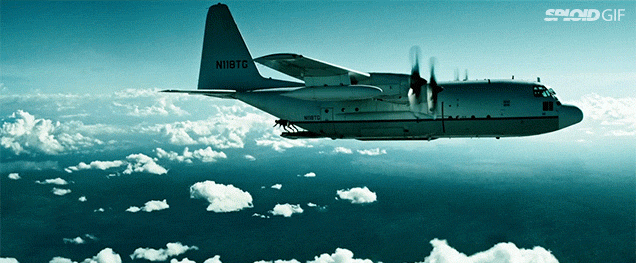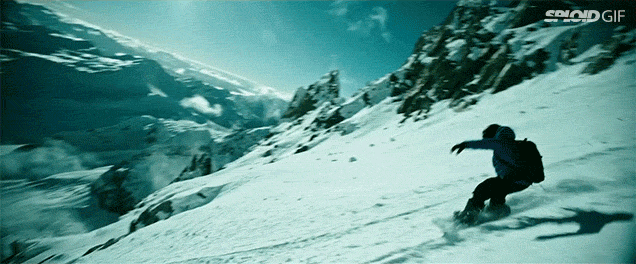 Share this article: