Persona 4: Dancing All Night Review
Persona 4: Dancing All Night Receives Launch Trailer, Special Edition Unboxing.
Developer and publisher Atlus releases its rhythm-action Persona 4 spin-off, Persona 4: Dancing All Night on September 29 on PlayStation Vita. For a series that's moved from RPG to fighter and back again, seeing Persona move into the rhythm genre of video games honestly doesn't seem like much of a stretch.
The game, which debuted on the PS2 in 2008, tells the story of a group of high school friends in a small Japanese town who investigate a string of murders while also fighting off mysterious demons. For Persona (which itself is a spin-off of the Shin Megami Tensei series), it's not a question of whether it was deserving of another sidetrip but what genres would make sense for this well-praised Japanese RPG. Like the rest of the series, it's a weird blend of life sim and role-playing game; by day you're a regular high school student worried about exams and your dating life, but at night you're part of a demon-hunting team, fighting off evil while the rest of the world sleeps. Taking place a short time after the events of Persona 4 Golden, P4's hero character Yu Nurakami and crew are sucked back into the weird world of shadows and emotional issues that the series is well known for, as they investigate a series of disappearances set against the backdrop of a music festival headlined by their own Rise Kujikawa. And when you have a cast of young adults brimming with ardor, a fighting game (Persona 4 Arena) would make as much sense as a dungeon crawler (Persona Q: Shadow of the Labyrinth).
It's an intriguing mix that made the original a cult hit, and led to a surprising number of spinoffs, including a Vita port, a 2D fighting game, and a dungeon crawling RPG that also starred the cast of Persona 3. It even makes more sense to imagine the Persona 4 universe in the context of a rhythm action game, especially since one of its key characters Rise Kujikawa is an idol singer. Notes fly out of the center of the screen toward six corresponding inputs: up, left and down on your left thumb, and Triangle, Circle and Cross on your right.

Between the calm, cool, and collected leadership of Yu Narukami and the infectious charisma of Chie Satonaka, it's no surprise that this special ensemble has worked so well (even with their adolescent insecurities and other teenager issues). You can also flick either thumbstick in time with rings that expand on-screen, although this additional input layer is totally optional — you could skip them all and not fail out of a song. I found it particularly enjoyable to jump back into this world again, and the new characters introduced here manage to do a pretty good job of standing out against the older cast. Of course, before they can get too far into their training, a video starts to surface and then in typical Persona fashion, the group is forced to dive in and save the girl group Kanamin Kitchen. There's a rumor going around that anyone who watches a video on the festival's website at midnight will be transported to a mysterious world from where you'll never return, and, unlike most urban legends, this one is real.

It can be brutal in that latter regard — I've failed entire performances after missing the last few notes in a song, although it was never frustrating enough to drive me away entirely. Much like Persona 4, Yu and friends investigate with the energy and assertiveness of a Japanese Scooby-Doo gang (minus the snack binges and cowardly chases). The premise is very similar to that of the original — you'll explore a dark world shaped by the insecurities and fears of its inhabitants — but playing is very different. In 2015, any rhythm-action enthusiast should expect that any new entry will have its own unique interface, however novel or practical in order to set itself apart from what is already out there.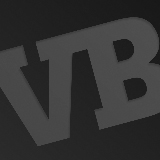 Items can be switched on before a song to, for example, reduce the blow of missed notes, or keep barely-missed notes from breaking your combo, at the cost of some of your final score and earnings. On the inverse, special modifiers can make the track more difficult, drastically increasing the speed of notes or even rendering all the notes invisible, all the while dramatically increasing your haul should you succeed. The narrative is very straightforward and not interactive in any way; you just keep tapping X to move the story along (luckily the writing and acting are great). These icons represent face buttons or directional buttons, and pressing the buttons as the note passes through the marker will register the note and add to your high score. I've been playing the game's unlockable hardest difficulty with a few forgiving modifiers turned on, giving me the rush of playing at lightspeed without the fear of instant failure should I miss a couple of beats.

The dancing sequences in the game work remarkably well considering all you use are six buttons on the Vita; without touch controls or a DDR dance mat, the game manages to make it feel like you're really in tune with the music through an ever-changing combination of button presses in time to the beat. Outside of the main story mode, which took me around a dozen hours to complete, there's also a free dance mode where you can play any song at any time, and unlock new outfits for everyone to wear. The original members of the Investigation Team, fresh off the case of the Inaba serial killer, have been recruited by pop idol member Rise to perform as backup dancers in her comeback show. There are also Scratch Rings and Fever Rings, which won't detract from your score if missed, and are activated by moving either analog stick in any direction. At times during the action, you will also see a blue or multicolored ring, in which you will have to quickly hit the joystick at the right time to nail.

Some of the fan service is a bit much, too — the unlockable bikini costumes made me feel pretty icky, especially since the female characters are high school students. The background of the playspace is generally occupied by one character, dancing along to the music, occasionally joined by a partner provided you don't mess up the previously mentioned Fever Time opportunity. But for Persona fans, it's a chance to spend some time with a loveable cast of characters, and a new way to interact with some amazing music (the soundtrack is primarily remixes of songs from the PS2 game). There's also a lot of unlockable content to dig into, including brief animated sequences and a jukebox so that you can pretend your Vita is an iPod with a very limited selection of songs. is fun, but it also lacks the depth that made so beloved. But the premise, as silly as it may be, is painstakingly developed over hours of visual novel-style cutscenes told from multiple, cleverly overlapped perspectives.

It also doesn't distract from the icons on screen, which manage to pop into the foreground in a way that you'll never lose track of what's coming up next to hit. Persona 4's excellence in art direction is in full display, and having its cast dance for you while you're trying to hit the notes is a bona fide distraction. When it comes to the recent availability of Japanese-developed rhythm action games published in the West, the Hatsune Miku series has dominated the space for the last 24 months. In the story and dancing modes are completely separate, so if this is your first experience with the franchise, you'll probably wonder what all the fuss is about.

But for those who already love it, it's a great reminder of why. is sort of like a Doctor Who holiday special, a brief, one-off experience aimed directly at existing fans. The relationships between Yu, Yukiko, Chie, Yosuke and the rest aren't explored quite as deeply as the original RPG — it'd need to run for a few dozen more hours to attempt that — but each one of them has some satisfying beats.

There is enough to earn here that makes collecting them all kind of fun, but the costumes and accessories are fairly limited per character, especially Teddie. Going from Normal to Hard is a completely different beast. "Specialist," one of the first songs led by Yu, took me one attempt to clear on Normal whereas I needed 20 attempts on Hard. If it's of any consolation, it's comforting that for every attempt at any difficulty level yields in-game currency that can be spent on the game's myriad outfits and accessories. Genuine strokes of genius can be found in its modifiable gameplay and superb soundtrack, and they're compelling enough to keep the game from solely relying on its buckets of patented Persona charm. Persona fans come to the series for various reasons, whether it is the appeal of the youthful cast or how the contemporary setting is a welcome break from fantasy and sci-fi RPG.

If you're used to this, you're in for a treat; not only is there an abundance of text to read, but it's heavily supported by English voice acting. The biggest gripe however I found with the environments is that sometimes they were too colorful and full of life, making it hard at times to time your notes, which are a light yellow color. It's themes on teen angst and the value of friendship are in line with the main game, more so than the fantastical Persona Q or the outlandish Persona 4 Arena.

Share this article: