Modern Family's Reid Ewing Confirms He's Gay, but Doesn't Call It Coming Out …
Modern Family star reveals he is gay.
The 27-year-old actor, who plays Haley's boyfriend Dylan on the show, raised a few eyebrows on the weekend when he tweeted, "Saw Eugene Bata on @GMA in the Body Dysmorphia segment connected to my article and I just want to say he is hot af".According to The Hollywood Gossip, Reid Ewing has been opening up a lot about his personal life and in addition to revealing he has a condition known as body dysmorphia disorder and an addiction to plastic surgery, he's also opening up about his sexuality and confirming that he's gay.

He quickly determined that large cheek implants would address the issues I had with my face, and a few weeks later I was on the operating table. "I woke up screaming my head off from pain, with tears streaming down my face. Ewing answered one fan who asked if he had just come out by saying he was "never in." It looks like the "Modern Family" star was never hiding the fact that he was gay, but hadn't publicly announced his sexual orientation until now. "I genuinely believed if I had one procedure I would suddenly look like Brad Pitt," he wrote, explaining that one procedure turning in to another, and then another. "For the next couple of years, I would get several more procedures with two other doctors.

Each procedure would cause a new problem that I would have to fix with another procedure," Ewing wrote, adding that he paid for the surgeries with money he made from acting and borrowing money from his parents and grandmother "when I was most desperate." Now, Reid Ewing says that he realizes that he had a problem and was amazing just the way he was before the plastic surgery. "I wish I could go back and undo all the surgeries. None of the doctors suggested I consult a psychologist for what was clearly a psychological issue rather than a cosmetic one or warn me about the potential for addiction."

On Monday, Nov. 23, he posted a GIF of an unimpressed Bea Arthur as Dorothy on Golden Girls, tweeting, "Writes a cosmetic surgery article, people care more that I'm gay.."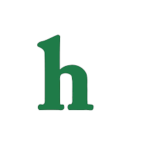 Share this article: