'Mad Men' creator on the series finale, that Coke ad, and Don Draper's journey
'Mad Men' creator on the series finale, that Coke ad, and Don Draper's journey.
He spoke at the New York Public Library with author A. If Matthew Weiner, creator and guiding force behind "Mad Men," wanted to create a series finale whose last moments would be debated in the tradition of "The Sopranos" ending, he seems well on the way to achieving that goal.In an interview with The Hollywood Reporter, show creator Matthew Weiner said that the ad the episode cuts to during the show's final minutes, a Coca-Cola "Hilltop" commercial," suggests Draper's return to McCann-Erickson. "I have never been clear, and I have always been able to live with ambiguities," Weiner said. "In the abstract, I did think, why not end this show with the greatest commercial ever made?" Coca-Cola, meanwhile, has a huge budget to push its products around the world these days. Last Sunday's final "Mad Men" episode showed Don Draper (Jon Hamm), the ad man who has gone on the road to get away from it all, sitting on a green hilltop above the Pacific Ocean, chanting "om" at a New Age retreat. The ending featured—spoiler alert here, for the three of you who haven't watched the finale yet—Don, smiling in a way we had never seen him smile before, while taking part in an outdoor meditation session.
As Adweek reported at the end of last year, the company enjoyed an ad budget of over $3 billion for 2013, with plans to increase that by another billion in the coming years. Modern fandom demands more than that, so after a few days of "decompression" following the Coke-and-a-smile ending to seven seasons of Mad Men, Matthew Weiner sat down with author friend A.M. While he touched on the controversial ending, the conversation was more abstract and meandering than some would have liked, focusing more on Weiner's cultural influences (John Cheever, "The Fugitive") than on the tangible matter of the finale itself.

Discussing the final episode, which ended with Don Draper meditating, followed by the classic, "I'd like to buy the world a Coke" TV commercial, Weiner said, "Coca-Cola has been a trendsetter in advertising always. It's a little bit disturbing to me, that cynicism," he said. "I'm not saying advertising's not corny, but I'm saying that the people who find that ad corny, they're probably experiencing a lot of life that way, and they're missing out on something." You can't underestimate the Mad Men effect – between 1998 and 2014, sales in suits doubled in the US, and the bespoke pieces, created by costume designer Janie Bryant, had a domino effect on the industry.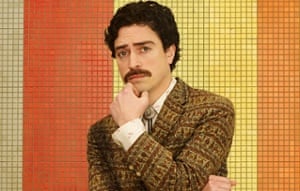 To me, it's the best ad that was ever made and it comes from a very good place" "The ambiguous relationship we have with advertising is why I did the show. Did Megan quit acting in a huff, fly back to New York, take a job at the McCann to spite Don, and come up with the ad herself in a fit of inspiration?!? Instead of being one with the universe, was Don realizing this whole thing would make the perfect, timely ad for McCann Erickson's marquee client, Coke?

But it was nice to have your cake and eat it too, in terms of what is advertising, who is Don and what is that thing?" While some perceived the ending as dark — in its intimation that Don's breakdown leads to nothing more than finding a better way to shill sugary drinks — Weiner doesn't approve of that reading. It was also at that point, he decided on one of the sadder twists of the series, Betty Francis's (January Jones) fate. "I felt this woman wasn't going to live long," he said. "We loved the idea of her realizing her purpose in life right when she ran out of time. Once you get to know him, he doesn't like you," he said, adding that Don "just kept ignoring the stuff and it keeps bubbling up," relying on self-medication through drunkenness and womanizing to ignore his feelings about himself.

Everything would've been like five seconds long." Weiner credited the writers room with talking him down from making the wrong decision, and not for the first time. "So many horrible mistakes have been avoided [by their collective wisdom over the years]." "We try to be the audience. … You want to be responsive to the audience but you really want to be true to the characters. … The most sophisticated part of it is that you want to fool the audience in the sense that you want to surprise and delight them. For the part of Leonard, ultimately played by Evan Arnold, Weiner said "he needed someone who's not famous and can cry, and really do it… We believe it right away that he's invisible." In Weiner's view, the character summed up a general feeling of alienation among the men of the time: "Even if they're not veterans, the alienation that was created by success, political racial tension, the technology — which is I think what's happening right now — the isolation, these guys, they're gonna crack … I don't think there's enough empathy right now in the world," he said. Weiner also described the hug between Don and Leonard as a surrogate for Don embracing the viewer. "I hope the audience would feel either that he was embracing a part of himself, or maybe them, and that they were heard," he continued. "I don't want to put it into words more than that… I liked the idea where he'd come to this place, and it'd be about other people and a moment of recognition. The rule that we sort of used is like, 'What would really happen?'" Paul Holdengräber, the accented director of the NYPL's interview series, made the unfortunate, but hardly unprecedented, error of introducing Weiner as Weener.

Don has all his material needs met, (but) what else is there?" Ironically, Weiner said he was only allowed to watch television on Friday and Saturday nights growing up, though he made up for it when he was in college. "I almost failed out of college, I watched everything I'd missed and beyond. Homes, Weiner talked about Don's emotional breakthrough during the encounter group session at the retreat, when another attendee spoke about feeling unloved, and broke down crying. "Mr. I liked coming home and seeing that it's on." He also said that if he does another television show, even with Netflix Netflix, he would try to convince them "to let me just roll (the episodes) out, so at least there was some shared experience. Nixon, I see myself." But Weiner couldn't resist going further, delving into both Dicks' poverty-stricken childhoods, and their determined drive to reinvent themselves and succeed after wartime service. "The idea that that guy, with no breeding, no Ivy League… and no friends [gets out of the Navy, and six years later he's the vice president of the United States].

The whole last season, the arc of the last 14 episodes, is about the nation's collective mood following the chaotic 1960s… which led us all back to Nixon. "This whole last season, and I can say this now—I think it's pretty obvious—was the idea that the revolution failed in some way, and it's time to deal with what you can control, which is yourself. He also originally though the character was going to have an abortion, but writer Maria Jacquemetton convinced him that Joan should keep Roger's baby.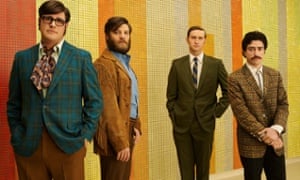 That was the idea and that was what we tried to do." Unlike his mentor, David Chase, who directed one post-Sopranos film and then went silent, Weiner expressed a willingness to do another show eventually. I love the marination. … I loved having the period in between the shows." Weiner prides himself on his memory, and he demonstrated some lingering bitterness towards AMC and Lionsgate over negotiations that almost ended the show prematurely. "I was in so many fights, that I started to think, 'Is this my problem, or are these people really, really screwing with me all the time?' Like, I come in on budget the first season, and Lionsgate cuts your budget the next year.

Share this article: