Luke Skywalker defended Amy Schumer's controversial Star Wars shoot
Amy Schumer draws studio's ire over bawdy 'Star Wars' parody.
The August comedy issue of GQ features the star of TV show "Inside Amy Schumer" and new film "Trainwreck" raunchily romping with "Star Wars" characters such as C3-PO and R2D2 while outfitted in a Princess Leia getup. "It's not surprising that GQ would want to capitalize on the cultural cachet of 'Star Wars,' but Lucasfilm and Disney did not authorize, participate in or condone the inappropriate use of our characters in this manner," a studio spokesman told Variety.Amy Schumer's Star Wars magazine cover attracted a lot of attention this week, good and bad, but it looks like the comedian has at least one fan of the controversial cover.

Mark Hamill, who played Luke Skywalker in the original "Star Wars" trilogy, tweeted that he "got excited when I saw @amyschumer @GQMagazine pics & thought she was just cast in Ep 8! On the cover of GQ's August issue, the 34-year-old comic is dressed up in Princess Leia's iconic metal bikini from te 1983 film "Return of the Jedi" and is sucking on android C-3PO's index finger.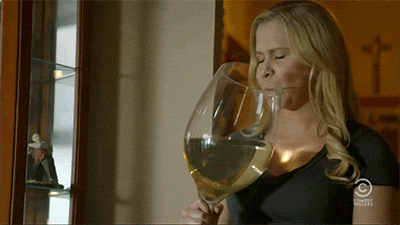 Share this article: