Leighton Meester and Blake Lively Both Having Babies Has Made These Gossip …
Leighton Meester And Adam Brody Welcome Their First Child.
Psst, Blair Waldorf is now a mom! "Gossip Girl" star Leighton Meester and her husband, Adam Brody, welcomed their first child last week, "Us Weekly" reports. It is the first child for Meester, 29, and The O.C.'s Brody, 35, who chose not to publicly acknowledge that they were expecting and have not revealed the baby's gender or name. The couple previously played iconic characters on two popular teen drama series – Blair Waldorf from "Gossip Girl" and Seth Cohen from "The O.C." – causing huge excitement for fans on Twitter. Meester and Brody costarred in 2011's The Oranges, and 2014's Life Partners, and after keeping their romance secret for several months, Us Weekly broke news of the couple's hush-hush wedding in February 2014.

While it's unlikely we'll see photos of the couple's little bundle of joy, we're hoping a playdate with Blake Lively's daughter James is in the works! Meester's Gossip Girl BFF Blake Lively welcomed daughter James with husband Ryan Reynolds in January, while Brody's ex, Rachel Bilson, gave birth to her and Hayden Christensen's baby girl Briar Rose in November 2014.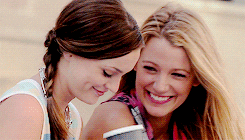 Share this article: