Kit Harington just dropped the biggest Game of Thrones spoiler of all time
Belgian magazine interview with Kit Harington may provide clues to Jon Snow's fate.
The once and apparently future "Game of Thrones" star finally broke his silence about whether or not his character is returning to the HBO fantasy series for the upcoming season…despite being (seemingly) dead at the end of last season's finale. "The important thing is that I now know exactly how long I am still under contract … Let's just say that 'Game of Thrones' will remain a part of my life for a while, I'll probably be in my thirties when it's over," the 28-year-old Harington told the Belgian outlet Humo, according to a translation by Variety.Ever since THAT Game of Throne season five finale (which apparently is still a spoiler even thougb the entire world heard what happened approximately 12 seconds after it first aired), Kit Harington has finally come forward and cleared up all the rumours about season six.We've heard Game of Thrones Season 6 rumors, reports of on-set sightings, and even some hints from fellow cast members, but now there's finally word from Kit Harington himself that throws fuel on the "Jon Snow Lives" fire. The actor was spotted in Saintfield, Northern Ireland last week, during the filming of a massive battle scene, further evidence pointing to a return for Jon Snow, spies told the spoiler site, Watchersonthewall.com.

While the potential and probable return of Jon Snow is turning out to be the worst-kept secret in Westeros, this is the first we've seen of cracks from the actor himself. After insisting over and over again that Snow, who was stabbed repeatedly by members of the Night's Watch in the shocking finale of season 5, was 'deader than dead' it now appears he's changed his tune. Martin writes his scripts on the original air-gapped computer, aka a word processor, and has expressed his doubts about the trustworthiness of the US Postal Service; HBO has had to take measures to prevent spy drones flying over the set of the show; Lena Headey (Cersei Lannister) suffered a fierce bout of internet hate from book-readers who thought she was deliberately spoiling parts of the show on Instagram — in short, secrecy is a priority.

According to the Dutch-language Belgian weekly television magazine Humo, Harington said the following in a "recent" interview in Paris while promoting Testament of Youth: Harington: […] I often felt frustrated as well. Considering Kit has basically become the 2015 equivalent of the Loch Ness Monster, with people claiming they've spotted him on every GoT set going, we're not surprised he wanted to clear things up a little. "I can't talk about that.

So unless Harington was bluffing in that interview or the translation's inaccurate (and it's worth noting that we can't verify the source as the full article is only accessible if you have a subscription to Humo), he's basically just admitted that his role in GoTs contract is set to continue for a fair bit longer. They all yelled "For the Watch!" when they stabbed him, despite the fact that one of them was actually just a stupid brat who became really racist after his parents were eaten by Wildling cannibals.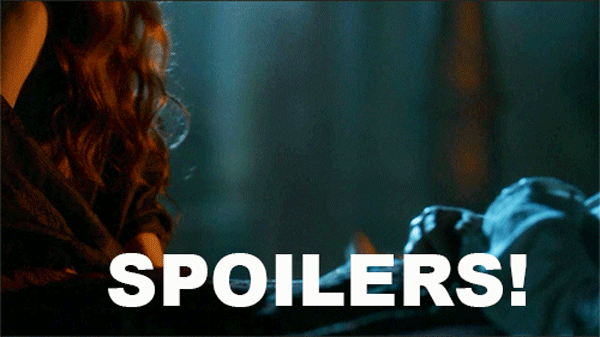 Well, we aren't too great at Maths, but if Kit is currently 28 (and turning 29 on December 26), then that probably means he'll be in GoT until the bitter end. At the moment, he only has one upcoming project listed on his IMDB page – a western called Brimstone, which is slated for a 2016 release – so his schedule is looking pretty free. Obviously there were reasons to believe that Jon Snow wasn't really dead or wasn't going to stay really dead — Melisandre (whose "Lord of Light" has brought characters back to life on the show before) had just ridden into town; it has been established that at least one other Stark kiddo has the ability to warg into animals, and most easily his direwolf (we didn't see Ghost in the shot, but that doesn't necessarily mean he wasn't nearby); and Daenerys and Jon Snow are demonstrably the most important characters based on airtime and arguably the key to the whole end-game of the series (a song of ice and fire, you guys). As discussed in the exchange below, the contract could actually be nothing more than a clever smoke-screen to disguise key characters' deaths or even a way of accounting for flashbacks. A Redditor posted the photo and explained that she had run into Kit Harington in Belfast (Westeros' North exists in Northern Ireland) and was expressly asked not to take a photo and especially not to leak it to the media.

The article says the interview was "recent," but there's no telling exactly how recent. (VF.com has reached out to Humo for comment but has not heard back at this time.) Harington has been fielding Jon Snow–related questions while trying to talk Testament of Youth for months now. But should the fate of a beloved show – like the afterlife of characters like those in the "Harry Potter" novels – be examined with the forensic rigor of a CSI episode? Anyway, he appeared at Wimbledon with his hair back in action and looking, I would say, professionally attended to, causing speculation that he was in fact growing it back out for the purposes of being Jon Snow once more. #HairWatch.

These photos, of Harington boarding a flight from London to Belfast (again, locale of many Northern Westeros sets), were submitted to the fan site Watchers on the Wall. We had to wait to find out how "M*A*S*H" and "The Mary Tyler Moore Show" and "Breaking Bad" and "Mad Men" ended – we gave the show's writers and creators the space to work through their characters at the pace they thought was right.

They were helpfully annotated: "For those of you deeply invested in #HairWatch, Harington was sporting a man-bun." As you can see, in these photos, Kit Harington is wearing a T-shirt that says "Contracts? Harington can appear on the filming set or say whatever he likes in interviews, but only a select few people have access to the full story for the time being.

That surely sounds deferential, but didn't we watch these shows because we trusted them and were curious about what they had to say and enjoyed the pace at which they said it? Even the interviewer himself said the news seemed to good to be true. "Was Kit Harington (28) just screwing around with yours truly," he writes, "or did he blatantly spill the beans?" But more than that, art is about mystery, and the behavior of human beings is sometimes explicable and sometimes baffling, and the downtime between seasons helps to express all this.

This was part of what motivated the weirdly brilliant fadeout in the last episode of "The Sopranos." I'm not urging the "GoT" writers to leave us hanging forever, but can we let Snow go for now? It may be too much to expect someone to keep secrets with their hair, or to keep their own existence in physical space a secret by becoming invisible, but it's probably not too much to expect (or to contract) someone not to say very important spoilers out loud with their own mouths during an interview. Said interview was conducted at some unknown "recent" time, so bear that in mind, but here is the Reddit-posted translation of the interview from Belgian magazine Humo: Kit: Nice try (laughs).

Obviously Jon Snow could be returning in a flashback (which the show has started dabbling in), as a dead body, or as a reanimated White Walker who is promptly burnt to a crisp in the interest of my emotional stability. More importantly, Sophie Turner (Sansa Stark) is on the "B-List" actor payroll, while Nikolaj Coster-Waldau (Jaime Lannister) is on the "A-List." I'm starting to think our world is more fucked up than Westeros, you guys.

Share this article: