'It' Loses Director Cary Fukunaga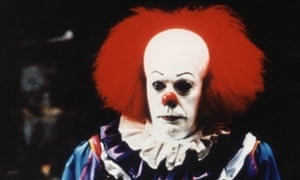 Stephen King's It remake put on indefinite hold as director Cary Fukunaga walks out.
True Detective director Cary was reportedly frustrated with budget cuts and did not want to compromise his artistic vision to keep in line with how much the studio, New Line, were willing to spend. It is also claimed the studio were not happy about his plans to divide the story into two movies – one about the main characters as children, and a sequel following them as adults. Will Poulter was apparently in talks to play Pennywise, the shape-shifting child murderer who takes on the form of a clown, played by Tim Curry in the 1990 cult film adaptation. This plan was a concern for New Line, as it meant both a higher budget (the first film was set to cost $30m; the second one more), and the difficult job of selling a film about children to an adult audience.

It was also reported that New Line had gotten 'cold feet' over the project as this year's Poltergeist, a horror movie which used a clown heavily in marketing, was a relative box office flop. Another insider claimed that the underwhelming opening for Poltergeist, which featured a clown at the centre of its marketing, caused New Line to get cold feet. Fukunaga will now focus on his forthcoming fact-based drama about a father who hiked across the US after the death of his son, who killed himself after homophobic bullying. He's still floating down in the sewers Derry." The novel was previously adapted into a TV miniseries starring Tim Curry as evil clown Pennywise, and was scheduled to be released as a two part movie treatment.

Share this article: