HBO Reveals First Footage From 'Game Of Thrones' Season 6
HBO's 2016 trailer shows which Game Of Thrones characters are back for season six.
After teasing us with the first trailer for season six of Game Of Thrones, HBO has released another video featuring content for their 2016 slate, including a few tit-bits from Westeros. Jon Snow (Kit Harington) doesn't make another appearance (apart from the beginning as they looked back at last year's shows) or Bran Stark (Isaac Hempstead Wright) but it does show Cersei Lannister (Lena Headey) has returned to her former regal position, as she embraces her son King Tommen Baratheon (Dean-Charles Chapman). The network posted a nearly three-minute clip recapping all of their programmes in 2015 but those who kept watching were in for a treat as some new footage was sprinkled in at the end. The promotional teaser also offers a glimpse at some of the channel's new series such as Divorce, starring Sarah Jessica Parker, and Westworld, with Anthony Hopkins, and the new season of Girls. Daenerys (Emilia Clarke) is seen too, and judging by the green field background, the clip might have been taken from where we left our Mother of Dragons, surrounded by Dothraki riders.
We already know that she gets taken hostage by some Dothrakis, who want to do lewd things to her, but seriously couldn't they get Khaleesi a hair brush? Then it cuts to Ramsay Bolton (Iwan Rheon) riding a horse with his men as he was last seen destroying Stannis Baratheon's (Stephen Dillane) entire camp in the penultimate episode of season five. Perhaps even more surprising was when Cersei grabbed a hold of Tommen Baratheon's neck bringing him in for an embrace in a rare showing of motherly affection.

But fingers crossed he'll meet a sticky end, and by sticky, I mean Reek (Alfie Allen) finally growing some balls and chopping off his master's nob and force-feeding it to the evil bastard. No doubt the question surrounding the series the most is whether or not beloved character Jon Snow, played by Kit Harrington, is really dead and that was predictably not answered in this promotional clip. Earlier this week, there were seemingly more questions than answers as a teaser was released on Thursday by HBO that showed the Lord Commander of the Night's Watch standing regally, before quickly flashing to what appeared to be his bleeding corpse from the finale. Jon can be seen standing in his Lord Commander garb in the teaser, his long hair blowing in the wind as he stares ahead, looking worried – reminiscent of footage from his exit from the battle with the White Walkers, featured in season five episode Hardhome. 'We watch. The unforgettable moment is followed by flashbacks to the deaths of Ned (Sean Bean), Catelyn (Michelle Fairley), and Robb Stark (Richard Madden), as well as when Arya Stark (Maisie Williams) goes blind.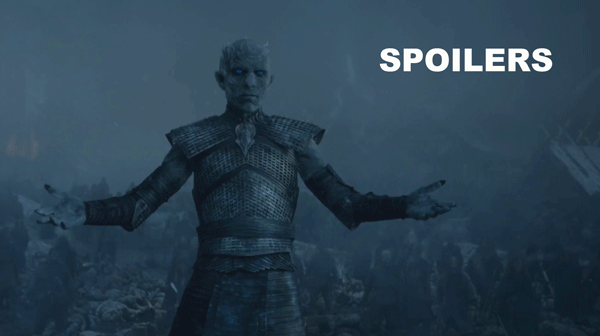 Right towards the start of the video we have the erstwhile Lord Commander lit by torchlight with a Melisandre voice over saying, "There's power in you, do you feel it?" It's something she said to Jon when trying to seduce him in episode 4 of Season 5. In the books, Thoros resurrects someone else important, but in the show's narrative, it was necessary to establish that resurrections can and do happen in this universe. Melisandre looked rather scandalized by Thoros's antics, but it's a good thing the show went out of its way to link these two up (they don't meet in the books) so we would know that Melisandre had this option in her back pocket. Melisandre would want to bring Jon back because, now that Stannis is gone, she's in search of a new chosen one to follow. (You can read all about that here.) That's why juxtaposing Jon Snow's face with these particular words from Melisandre is so significant. HBO knows exactly what it's doing and could very well be messing with us, but it's looking more and more likely that the Red Priestess will be the one to deliver Jon Snow back to the land of the living.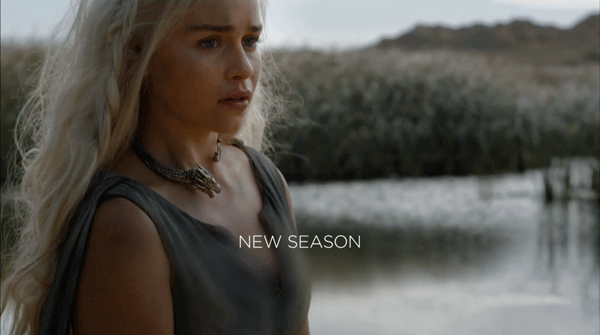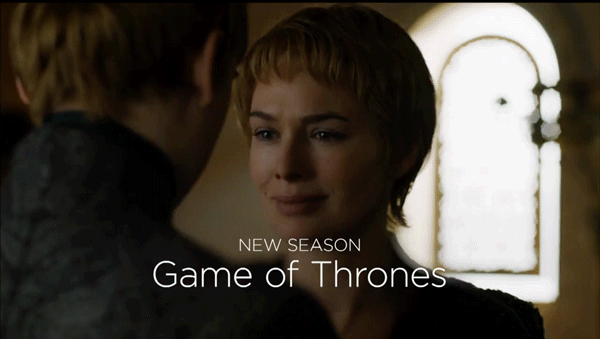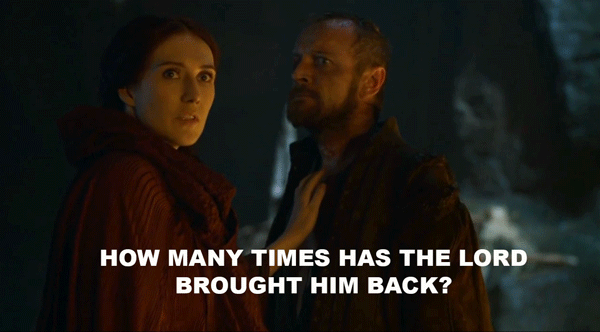 Share this article: