David Letterman's Final 'Late Show' Episode: The Biggest Moments
David Letterman ends 33-year late-night run with some help from his friends.
The final moments of Letterman's final "Late Show" was an epic greatest hits photo montage collecting the best and most bizarre moments from his hosting career.

There were photos of the last three American presidents, plus a comedy cabinet of other political heavyweights, including Jimmy Carter, Hillary Clinton and Joe Biden. He closed out a broadcasting epoch that also encompasses his mentor, "Tonight Show" host Johnny Carson, who retired with great emotion and ceremony in 1992. And there was rapid-fire footage from the show's most famous moments: The Crispin Glover kick, the Drew Barrymore flash, the Jerry Lawler slap on Andy Kaufman, the wacked-out Joaquin Phoenix interview and a whole bunch of explosions that happened on air. Staab/CBS) CLEVELAND, Ohio – After 33 years, 6,028 broadcasts, about 20,000 guests, 16 Emmy awards, more than 4,600 Top 10 Lists and 126 Stupid Pet Tricks, David Letterman called it a night. The montage, soundtracked to a live performance of the Foo Fighters' "Everlong," also gave props to the legendary musicians (Prince, Lou Reed, David Bowie) and not-quite-legendary ones (Justin Bieber, Pairs Hilton) who graced Letterman's stage or seat.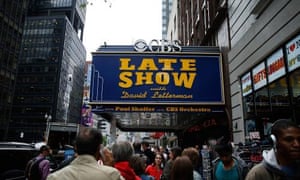 The comedian wrapped up his long run as a late-night host with a show that was loaded with clips, memories, favorite guests and expressions of gratitude. There were also one subtle profundity packed into the clip: Pictures of fallen comedians Robin Williams and Joan Rivers, who died within a month of each last year, were shown one after another during a flurry of photos of other comedians. At the conclusion of Wednesday's final episode of his "Late Show," the famously self-deprecating Letterman thanked CBS for its patience, his crew "for putting up my nonsense" and his writers, who, collectively, "deserve more credit for this show than I ever will." He thanked his wife, Regina, a Cleveland native, and his son, Harry, who were in the audience at New York's Ed Sullivan Theater. "I love you both, and, really, nothing else matters," he said to them. After introducing the Foo Fighters hit — which he requested because the band played it upon his return from open heart surgery — Letterman let the montage end the episode, signing off with the simple sentiment: "All right, that's pretty much all I got. That's not to say it wasn't a great and fitting farewell, but for those who were looking for Letterman to have some sort of outpouring of emotion, that wasn't going to happen and it certainly didn't.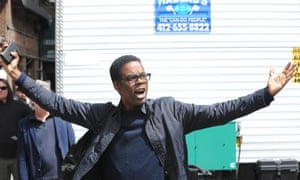 The band performed it on the show back in 2000 as Letterman was recovering from emergency open-heart surgery. "These people saved my life," the funnyman said of that performance 15 years ago. He presented a sampling of vintage clips, and a new filmed segment displayed a day in the life of Dave doing "Late Show" — fun, even instructive, if an odd idea since this is no longer the way Dave's day will go. The first 10 of those 33 years, of course, built to the expectation that he'd replace Johnny Carson as host of NBC's "Tonight Show." He was the heir apparent, with his innovative "Late Night" airing after "The Tonight Show." Letterman bolted to CBS in 1993, after NBC had given the job he so coveted to Jay Leno. The late-night talk TV world Letterman leaves behind is packed with capable hosts on many networks, but what they preside over, strictly speaking, is neither talk TV or late night.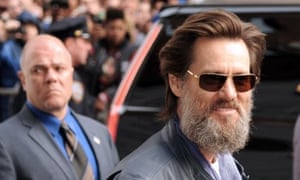 The proceedings were peppered with reminders of shows past, including Letterman's first daytime talkshow, where he started a small fire on the stage – accidentally – after the first episode; a guest appearance by Andy Kaufman with snot on his face; and an early stupid pet trick that went awry. For those too young to remember or, well, too old to remember, this was a nice reminder of the Letterman that we've been reading so much about recently but haven't seen in a decade or so. They included his emotional first monologue after the 9/11 attacks and his first show after quintuple bypass surgery at New York Presbyterian Hospital. Immersed, as before, in a wide-open culture of humor he helped mastermind — an ironic, irreverent sensibility sufficiently absorbed into the ethos that it is scarcely noticed anymore, much less recognized as being largely of Dave's making. The tone was set in the opening seconds with four presidents repeating Gerald Ford's post-Watergate pronouncement: "Our long national night is over." But even more ambitious was the last Top 10 list: Things I've Always Wanted to Say to Dave." He got more than a little help from his friends.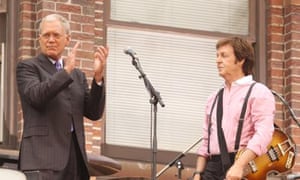 One by one, they marched out on stage to deliver one of the 10 items. "I'm just glad your show is being given to another white guy," joked Chris Rock, referencing that Stephen Colbert will take over "The Late Show" on Sept. 8. "Thanks for letting me take part in another hugely disappointing series finale," was the double zinger launched at Letterman and Seinfeld by "Seinfeld" regular Julia Louis-Dreyfus. Letterman can boast a record of influence and longevity (33 years and more than 6,000 broadcasts) that is unlikely ever to be matched, so, at age 68, it was time to go. And I can't tell you how flattering, embarrassing and gratifying it has all been." There were taped tributes from "The Simpsons" and "Wheel of Fortune." Montages showed glimpses of Letterman with such guests as Paul Newman, Harvey Pekar, Teri Garr, Oprah Winfrey, Cher, Drew Barrymore and Andy Kaufman. "Here's what I will miss most about this show," Letterman said, introducing each member of the house band, then calling bandleader and longtime sidekick Paul Shaffer "as good a friend as you can have on television, as good a friend as you can have in life, absolutely a musical genius." "It's so obvious every night, and again tonight, that they are so much better at their job than I am at my job," Letterman said of Shaffer and the CBS Orchestra. He didn't get as choked up as his successor, Stephen Colbert, did talking about his mother's life, though he did give Colbert a short and sincere endorsement at the top of the programme, which is as much goodwill as you're ever going to get out of Letterman. There was one quote, when he talked about all the tributes we've been seeing recently that summed up the whole evening. "We've done over 6,000 shows, and I was there for most of them, and I can tell you a pretty a high percentage of those shows absolutely sucked," he joked. "In light of all this praise, deserved or not, save a little of it for my funeral."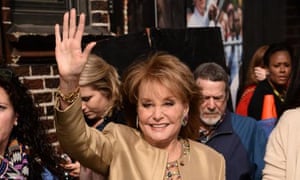 Share this article: