Chuck Williams, Entrepreneur Who Made Kitchenware Stylish, Dies at 100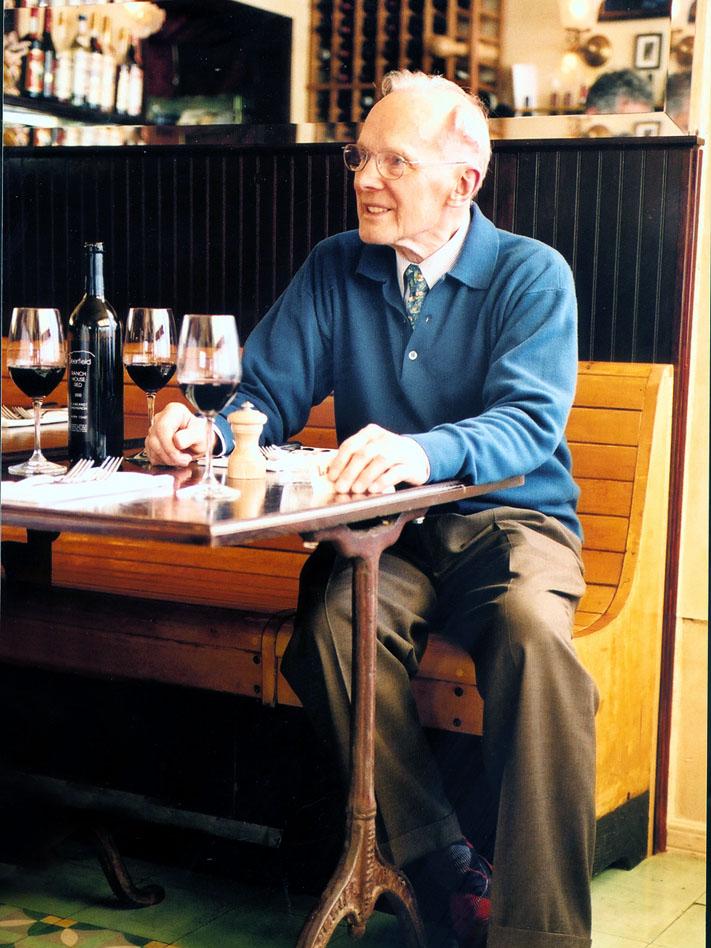 Charles E. "Chuck" Williams, founder of Williams-Sonoma, dies at 100.
Mr. Chuck Williams, who founded cookware retailer Williams-Sonoma Inc. in 1956 and helped spur a gourmet revolution in American kitchens, has died at the age of 100.

Charles E. "Chuck" Williams, founder and director emeritus of Williams-Sonoma, Inc. (NYSE:WSM), has died of natural causes, the company announced today. A building contractor with a passion for cooking, Williams started the company in 1956 in Sonoma, California, selling kitchen items then unfamiliar to most Americans such as saute pans, souffle dishes and fish poachers.

A lover of cooking and entertaining, he wanted U.S. professional chefs and home cooks to have access to high-quality cookware and tools. "I couldn't get over seeing so many great things for cooking, the heavy pots and pans, white porcelain ovenware, country earthenware, great tools and professional knives," Mr. Two decades later, he brought in partners who expanded into home furnishings, building a retail and mail-order empire that now includes eight brands that generated revenue of $4.7 billion in the latest fiscal year.
Williams learned to love cooking from his grandmother and "filled the store with what I wanted to see in my kitchen," he said, according to a 2003 interview in Fortune Small Business magazine. He refurbished the store off Sonoma's town square, covering the floor with black-and-white checkerboard tiles and painting the walls a bright yellow that he'd seen in pictures. He helped introduce kitchen equipment including garlic presses, food processors and pasta machines and said he was the first to import balsamic vinegar from Italy. In 1978, Williams sold the company to Howard Lester, who became chairman and CEO, but he remained closely involved with the company and worked in a variety of roles until a few years ago. From his stores, and the popular catalog and cookbooks that followed, he fueled a national interest in culinary exploration that is now a staple of American culture.
The shop was such an enormous success that in 1958, he moved to a 3,000-square foot store in San Francisco, next to the city's bustling Union Square shopping district. Julia Child's landmark 1961 cookbook, "Mastering the Art of French Cooking," and her cooking show on television sent even more cooks interested in French cuisine to Williams-Sonoma and by 11 years later, that store had expanded to twice its original size and the catalog, first published in black and white in 1958, was flourishing. "His tireless search for new equipment, techniques and ingredients to feature at Williams-Sonoma brought the pleasures of using fine cookware into reach for Americans, and by following his passion, Chuck allowed us to fulfill ours," Mr. Keller said in a statement. "As we do with all of our mentors, we must acknowledge and be thankful for his vision and commitment; for what he did has impacted kitchens and restaurants worldwide. Chuck Williams once said, 'If you love what you do, then the world will fall in love with you.' We fell for you, Chuck, and we thank you for touching our lives." Born Oct. 2, 1915, in northern Florida, Mr. Williams was best known as the merchant who introduced America to French kitchen products such as the soufflé dish, the Madeleine mold, the sauté pan and even balsamic vinegar, but his impact on American life was more profound.
Williams' earliest memories were of hand-mixing egg whites for divinity fudge and lemon meringue pies with his grandmother, who once owned her own restaurant. He introduced American cooks to the tastes and tools of new cultures, inspired curiosity around exotic flavors and preparations, and enriched American home and family life by bringing people together around food.
He also became editor of Williams-Sonoma's library of cookbooks. "His eye for detail has allowed him to find that unique item hidden on some shelf in an obscure showroom that would ultimately become a best seller with American cooks," Lester said in the introduction to a 1995 oral history with Williams archived at the University of California at Berkeley. Williams' family relocated to Palm Springs, California, where he worked in carpentry and customer service at the roadside stand of a family-owned date ranch. Williams served as a volunteer for Lockheed's traveling maintenance crews and utilized his time while stationed in India and Africa to explore the regions' food, drinks, and unique cooking techniques and tools.
Popular cookbook writers including Marcella Hazan, author of "The Classic Italian Cookbook" (1973), and Child visited for book signings and food preparation lessons. "He had impeccable taste, unique insight for selecting the right products at the right time, and the highest standard of customer service," she said. He crafted a simple logo with the words "Williams" and "Sonoma" in block letters over a woodcut illustration of a pineapple – a symbol of hospitality.
Williams never retired from the company he founded, continuing to edit cookbooks, provide input on merchandise strategies, and make public appearances well into his nineties. "I don't think of us as a huge company, though, but as one store," he told Fortune in 2003. "I still recommend what appeals to me, and what I think represents good design. Williams was honored numerous times with industry awards, and was inducted into the Halls of Fame for both the Culinary Institute of America and the Direct Marketing Association. These products, representing eight distinct merchandise strategies – Williams-Sonoma, Pottery Barn, Pottery Barn Kids, West Elm, PBteen, Williams-Sonoma Home, Rejuvenation, and Mark and Graham – are marketed through e-commerce websites, direct mail catalogs and 623 stores. Williams-Sonoma, Inc. currently operates in the United States, Canada, Australia and the United Kingdom, offers international shipping to customers worldwide, and has unaffiliated franchisees that operate stores in the Middle East, Philippines and Mexico City.
Share this article: