Cate Blanchett Denies Past Sexual Relationships With Women
Cannes swoons for 'Carol,' Todd Haynes' '50s lesbian romance.
Halfway through the Cannes film festival and, if the press conference applause on Sunday is anything to go by, Carol is looking like one of the favorites for the Palme d'Or. The award-winning actress had to also set the record straight about her own past, claiming she wasn't fully quoted in a recent interview with Variety about her 'many' relationships with women.Two years ago, Blue is the Warmest Colour, Abdellatif Kechiche's explicit love story about the affair between two young French women, won the Palme d'Or.Hollywood star Cate Blanchett — in Cannes for the premiere of her latest movie about a lesbian romance — on Sunday scotched media speculation that she had a real-life gay past.
When a film is as anticipated as Carol was at this year's Cannes Film Festival—it's probably the most talked-about competition entry, among American journalists and critics anyway—it's strange to finally encounter the actual thing, to sit in the dark and watch what has long been a mystery finally reveal its dimensions. The 46-year-old Australian actress said speculation about possible gay episodes had sprung from an interview she had given to the US cinema industry magazine Variety. The long-in-development adaptation of Patricia Highsmith's novel was received rapturously at Cannes for its tale of an illicit love between two women amid conservative '50s New York. With a female-led cast and producers including Elizabeth Karson and Christine Vachon on the panel, Blanchett responded to the suggestion that the film indicated how the gender balance was improving in filmmaking. "Well, I think it needs to be very much at the center of the conversation," she said. "There was an article in the International New York Times saying that it was 'the year of La Femme' [in Cannes].

It's no surprise her sex life came up as Todd Haynes' 1950's era love story sees Blanchett and Rooney Mara star as two women fighting against the conformity of the time to follow their passions for each other. You hope it's not just the year, it's not some sort of fashionable moment." Blanchett added that the gender debate "fell off the agenda." She also said: "I think we lost a lot of ground. Based on the novel 'The Price of Salt' by Patricia Highsmith, and backed by The Weinstein Company, Carol debuted at Cannes with critics raving about it since. It has met with a consensus of praise from critics in Cannes, with five star reviews across the board and talk of multiple Oscar nominations next year. But it's wonderful that there are female producers who are wanting to make intelligent, entertaining films." Referring to the film's homosexual subject matter, Blanchett warned that, while Carol was set in the 1950s when homosexual relationships were still illegal in the U.S., it was important not to think such prejudice was now extinct. "There are still many, many countries around the world where it is illegal," the star said. "We're still living in deeply conservative times, and if you think otherwise you're very foolish." Blanchett herself called a stir earlier this week following an interview in which she appeared to admit to having had lesbian relationships in the past. "The conversation ran, 'have you had relationships with women?' and I said 'yes, many times, but if you mean have I had sexual relations with women the answers 'no'.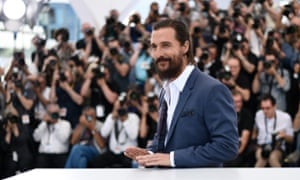 Justin Chang in Variety said: 'As searing as Blanchett was in her Oscar-winning turn in Blue Jasmine, she arguably achieves something even deeper here by acting in a much quieter, more underplayed register.' The Telegraph film critic, Tim Robey, is just as euphoric in his praise of the actress as well as the film. Then the answer is no.' But that obviously didn't make it." To laughter from the crowd, Blanchett continued: "But in 2015, the point should be: who cares? Call me old fashioned but I thought one's job as an actor was not to present one's boring, small, microscopic universe but to make a psychological connection to another character's experiences. Though Therese is the more passive player in the relationship, Mara gives her a graceful self-possession, a quiet confidence, that holds the film's focus.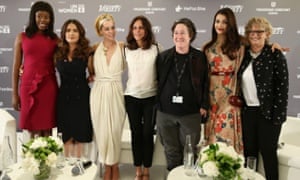 Yesterday we spotted this rather odd piece of street art which seems to be taking aim at jury heads the Coen brothers although if you can figure out exactly what it all means, do let us know: Well, we hate to say "we told you so" but we totally told you so. But I certainly have no interest in putting my own thoughts and opinions out there." Blanchett said she admired the restraint exhibited by the characters in the film, who speak about the sex lives only sparingly. "[Carol's] sexuality is a private affair.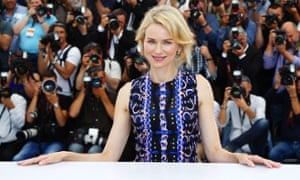 Given the pedigree it might not be a total surprise to have predicted that Carol would be the runaway awards contender of the fest but still, it's pleasing to see just how much everyone loves Todd Haynes's latest. We're living in a deeply conservative time." The actor confirmed that her research had involved consuming countless lesbian novels written in the middle of the last century, of which Carol appeared to be "the only one with a happy ending". "They were outsider novels. Peter Bradshaw gave it five stars and called it "creamily sensuous" while here's what others had to say: Many are predicting that Carol will not only triumph at Cannes (a best actress award for Blanchett, possibly even shared with Mara, is a strong possibility) but also at next year's Oscars.

Today's press conference for the film saw the stars and director field questions about the film and the predictably discussed sex scene between the pair. Its screenwriter, Phyllis Nagy, has spent 14 years attempting to get it made; that she finally had, she said, amounted to "a huge political statement." In the time since Highsmith wrote the novel, "nothing has changed and everything has changed.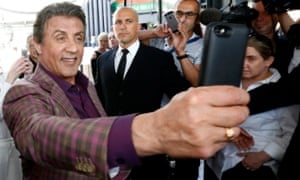 As I walked out of the theater and into a lovely French twilight, I found myself appreciative of the film's formal graces, which are myriad, but didn't quite feel like I'd been grabbed, that Carol had shaken something loose the way I had hoped it would. Blanchett also addressed the recent story where she was quoted as saying she'd had "many" same-sex relationships by saying that she's never actually slept with women. But I've now had some time to think about it (the film premieres at Cannes tonight, but screened for press yesterday), and the more I do that, Carol's restraint or reserve seems to actually be in service of a pretty big point. Tonight's big premiere will help increase the already deafening buzz and we'll be speaking personally to Haynes and the cast over the next few days, mainly to worship at their feet. We do not we politicise the material by just allowing people to live their lives honestly. [Gay people] are expected to make it an issue front and centre in our lives.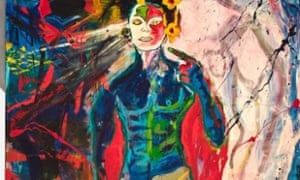 Obviously "coming out" means something different now than it did in 1953, but given its setting, the film can be seen as a hushed but adamant appreciation of all the people who, in defiance of their times, chose to live true lives, accepting the potential consequences as the cost of, quite simply, freedom. Yesterday, Catherine Shoard attended a forum on gender equality where a variety of names, from politics and film, discussed institutional sexism in Hollywood. The reason that the likes of Brokeback Mountain and Milk had preceded Carol was, he suspected, "because male audiences will not be excluded [by them]. It's apparent from the moment that Carol Aird, Blanchett's glamorous suburban sapphist, locks eyes with Therese Belivet, Rooney's closeted, curious shopgirl, that something is going to happen.

Of course these women are, as many gay people in mid-century America were, well trained at resisting this pull toward one another, dangerous as it is. But something about Therese, with her pondering eyes and anticipatory stillness—she is waiting for something to happen to her life, and this woman in a fur coat just might be it—proves irresistible to the older, more experienced Carol. As you may well remember from yesterday's blog, we had our first boos of the festival at the end of Gus van Sant's pretentious melodrama The Sea of Trees. It's a small scene, but it's still a breathtakingly honest and succinct depiction of an important aspect of how this confusing process often works, one person finding another and in them discovering a world of clarity and possibility. There isn't much in Carol that shows what Carol and Therese specifically like about each other—quite unlike The Lobster, there isn't any talk of defining characteristics and compatibility—and, initially, that frustrated me.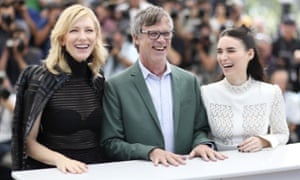 There is a fundamental, important power in same recognizing same, as much as we try not to say that in these "my sexuality doesn't define me" times. We enjoyed it." Director van Sant claimed he had read one review which had felt "comprehensive" and referred to the film as "its own animal". As their relationship deepens, through careful, guarded flirtations, Carol's squabble with her husband becomes a war, he threatening to take sole custody of their daughter, Rindy, and wielding his knowledge of Carol's past affair with Rindy's "Aunt" Abby (Sarah Paulson, terrific) as a weapon. You'd assume that since we're all (supposed) cinephiles here in Cannes, there would be a certain high(ish) standard of behaviour inside the screenings but sadly, it's even worse than going to a Cineworld.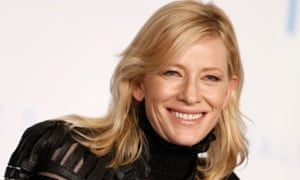 The best thing about Stallone's appearance at the festival is that he's not here to promote The Expendables 16: Expend This! but rather his collection of art, including this piece on Michael Jackson: Things at the market are getting loopier by the day and hoping to still bask in the glory of B-movie breakout Sharknado, Sky Sharks is a rather self-explanatory attempt to mix sharks with the sky. We will also be speaking to the stars of Carol, including Blanchett herself, checking out Louder Than Bombs, a drama with Jesse Eisenberg and Isabelle Huppert and assembling a very special edition of the film show.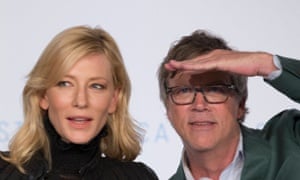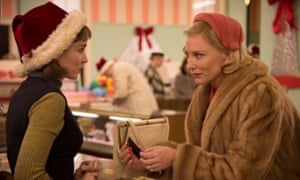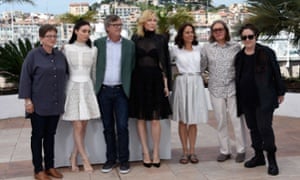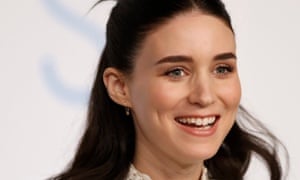 Share this article: