Bill Murray, Sofia Coppola Team Up for 'A Very Murray Christmas'
Bill Murray, Sofia Coppola Team Up for 'A Very Murray Christmas'.
The actor will play himself in the Sofia Coppola-directed special, which finds him worried "no one will show up to his TV show due to a terrible snow storm in New York City." But "through luck and perseverance, guests arrive at the Carlyle hotel" to take part in the show, which will include them "dancing and singing in the holiday spirit." George Clooney, Amy Poehler, Miley Cyrus, Chris Rock, Maya Rudolph, Michael Cera Jason Schwartzman, Rashida Jones and Paul Shaffer are among the boldface names who will guest on the special. The high-profile cast includes George Clooney, Miley Cyrus, Paul Shaffer, Amy Poehler, Chris Rock, Jason Schwartzman, Jenny Lewis, Phoenix, Michael Cera, Maya Rudolph, Rashida Jones, David Johansen, Frederic Moulin, Julie White, Dimitri Dimitrov and more. The streaming service also shared the above teaser, which features a fake antler-wearing Murray staring out a Carlyle window at the New York City skyline, set to a score of jazz piano – all in all, an alluring Lost in Translation vibe. The special won't hit Netflix until December, but Murray devotees are encouraged to spread the word on social media by using #MurrayChristmas (the most promising hashtag since its advent).
Earlier this week, Murray joined Jerry Seinfeld, Jim Carrey, Steve Martin and other celebrities to help send off David Letterman in the Late Show host's final Top 10 list, "Things I've Always Wanted to Say to Dave." Murray was tasked with reading the Number One entry: "I'll never have the money I owe you." 2015 may not bring everything that Back to the Future II promised it would: flying cars, self-lacing shoes, we don't see 'em happening over the next 12 months. (Then again, don't bet against Nike.) But this year will definitely pack plenty of punch when it comes to cultural happenings. Mad Max will roar back out of the apocalypse while Mad Men rides off into the sunset, rock's Antichrist Superstar and hip-hop's Yeezus will rise again. After months of escalating protests and grassroots organizing in response to the police killings of Michael Brown and Eric Garner, police reformers have issued many demands.
The moderates in this debate typically qualify their rhetoric with "We all know we need police, but…" It's a familiar refrain to those of us who've spent years in the streets and the barrios organizing around police violence, only to be confronted by officers who snarl, "But who'll help you if you get robbed?" We can put a man on the moon, but we're still lacking creativity down here on Earth. While law enforcers have existed in one form or another for centuries, the modern police have their roots in the relatively recent rise of modern property relations 200 years ago, and the "disorderly conduct" of the urban poor. Like every structure we've known all our lives, it seems that the policing paradigm is inescapable and everlasting, and the only thing keeping us from the precipice of a dystopic Wild West scenario. Rather than be scared of our impending Road Warrior future, check out just a few of the practicable, real-world alternatives to the modern system known as policing: Unarmed but trained people, often formerly violent offenders themselves, patrolling their neighborhoods to curb violence right where it starts.

Stop believing that police are heroes because they are the only ones willing to get in the way of knives or guns – so are the members of groups like Cure Violence, who were the subject of the 2012 documentary The Interrupters. There are also feminist models that specifically organize patrols of local women, who reduce everything from cat-calling and partner violence to gang murders in places like Brooklyn. While police forces have benefited from military-grade weapons and equipment, some of the most violent neighborhoods have found success through peace rather than war. Violent offenses count for a fraction of the 11 to 14 million arrests every year, and yet there is no real conversation about what constitutes a crime and what permits society to put a person in chains and a cage. Decriminalization doesn't work on its own: The cannabis trade that used to employ poor Blacks, Latinos, indigenous and poor whites in its distribution is now starting to be monopolized by already-rich landowners.

To quote investigative journalist Christian Parenti's remarks on criminal justice reform in his book Lockdown America, what we really need most of all is "less." Also known as reparative or transformative justice, these models represent an alternative to courts and jails. From hippie communes to the IRA and anti-Apartheid South African guerrillas to even some U.S. cities like Philadelphia's experiment with community courts, spaces are created where accountability is understood as a community issue and the entire community, along with the so-called perpetrator and the victim of a given offense, try to restore and even transform everyone in the process.

Communities that have tools to engage with each other about problems and disputes don't have to consider what to do after anti-social behaviors are exhibited in the first place. In Mexico, where one of the world's most corrupt police forces only has credibility as a criminal syndicate, there have been armed groups of Policia Comunitaria and Autodefensas organized by local residents for self-defense from narcotraffickers, femicide and police.

Obviously these could become police themselves and then be subject to the same abuses, but as a temporary solution they have been making a real impact. We have created a tremendous amount of mental illness, and in the real debt and austerity dystopia we're living in, we have refused to treat each other for our physical and mental wounds. Mental health has often been a trapdoor for other forms of institutionalized social control as bad as any prison, but shifting toward preventative, supportive and independent living care can help keep those most impacted from ending up in handcuffs or dead on the street. The multi-talented performer has just released his new single, "21," a party anthem that serves as the first taste of the CMA award-winning entertainer's upcoming third LP. The celebratory tune, penned by Hayes with Dallas Davidson, Kelley Lovelace and Ashley Gorley, casts the singer-songwriter and his partying partner in song as a couple of crazy kids on the run, staying up all night "chasing the sunrise, like we're wild and young." Looking back at his own experience of turning 21, Hayes told USA Today he showed remarkable restraint. "I was in New Orleans.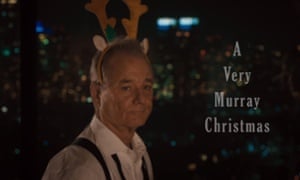 They deserve you going to bed every night trying to figure out how to improve the tour." Hayes is currently overseas headlining his Let's Be Crazy Tour UK and on May 29th returns to the U.S. on the Wheels Up Tour with Lady Antebellum and Sam Hunt.
Share this article: