Bill Cosby Defamation Lawsuits: Janice Dickinson Sues Comedian For Branding …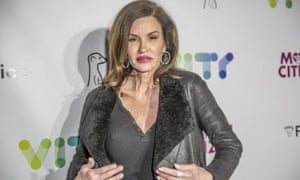 Janice Dickinson sues Bill Cosby after denials he raped her.
Janice Dickinson, the former supermodel, is suing Bill Cosby claiming denials by the comedian's representatives that he raped her in 1982 amounted to defamation. In legal papers filed yesterday, Miss Dickinson says that she has been "re-victimised" and that her reputation has suffered because of pointed denials by Cosby's lawyer. The documents which were lodged at the Los Angeles County Superior Court say she is seeking unspecified damages for defamation, false light and intentional infliction of emotional distress.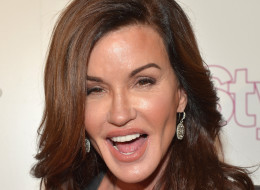 The allegations were made in an interview with Entertainment Tonight after numerous other women accused Cosby of drugging them and inappropriate sexual conduct dating back several decades. The lawsuit details Dickinson's allegations that Cosby raped her after giving her wine and a pill in the hotel room, and how she wanted to go public with her story in a 2002 autobiography but was prevented from doing so by the book's publisher. The statute of limitations to criminally prosecute the actor-comedian has long since passed, as has the statute on civil claims directly related to the matter.

One of the women, Therese Serignese, said after a court hearing this month that she wanted her reputation restored after Cosby's camp branded her a liar. Dickinson's lawsuit is seeking a similar outcome. "Cosby knows that he drugged and raped Ms Dickinson," the lawsuit states. "He knew that calling her rape disclosure a lie was a false statement."
Share this article: