Actor/Playwright Sam Shepard Arrested on Drunk Driving Charges in Santa Fe
Actor Sam Shepard arrested for drunken driving in Santa Fe.
Actor and Pulitzer prize-winning playwright Sam Shepard was arrested Monday on suspicion of drunken driving after a Santa Fe restaurant's security complained about a possibly intoxicated driver.

The 71-year-old Shepard told a police officer that he had two tequila drinks and was planning to drive home, Santa Fe police lieutenant Andrea Dobyns said Tuesday. "Our officer could smell alcohol on his breath, and he had bloodshot, watery eyes," she said. Shepard won the Pulitzer Prize in 1979 for his play "Buried Child." His film credits, among others, include "Country," "Baby Boom," "Steel Magnolias," "Thunderheart," "Black Hawk Down," "The Notebook," and "Walker Payne." Playing Chuck Yeager in a drama about the birth of America's space program, "The Right Stuff" earned Shepard an Academy Award nomination.

His play "True West," depicting a rivalry between two estranged brothers, has been revived numerous times and starred high-profile actors over the years.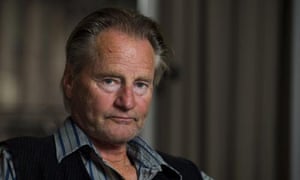 Share this article: